A 23-year-old woman identified as Sabrina L. was killed after her vehicle was struck by a suspected drunk driver in King City on Tuesday afternoon, February 2.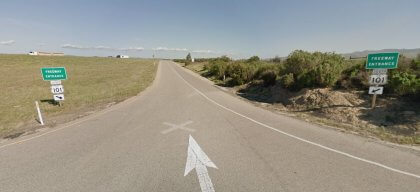 The fatal accident transpired at approximately 5:00 p.m. on southbound Highway 101 near Alvarado Road in King City.  A 2009 Lincoln drifted into the opposite lane where it collided with the victim's vehicle.
Due to the severity of the collision, Leece, who was the driver of the car, was killed.  The victim's passenger suffered from minor injuries as a result of the accident. 
The driver of the 2009 Lincoln was later identified as 27-year-old Balthazar Donato. Authorities confirmed that he was driving while under the influence of alcohol at the time of the accident. 
The suspect was on suspicion of driving under the influence. Local authorities are further investigating the case. 

Fatal DUI Crash Statistics
Every year, approximately 355 people are killed in the U.S. due to wrong-way drivers. With the average number of wrong-way collision deaths at 265, 1.34 fatalities per wrong-way deaths are calculated. These accidents are caused by various reasons, such as distracted driving, drunk driving, and driver over-fatigue.
In this case, drunk-driving was the primary cause of the wrong-way collision. Everyone deserves safe roads. Intoxicated drivers put innocent people — and themselves — at severe and unacceptable risk. While California and the United States as a whole have made some remarkable progress on curbing drinking and driving, there is still a very long way to go.
The National Highway Traffic Safety Administration (NHTSA) reports that more than 10,000 Americans are killed in DUI crashes every year. Tens of thousands more people suffer severe injuries.
Monterey County Wrongful Death Attorney for Victims of Fatal DUI Accidents
The shock of suddenly losing a loved one from a deadly DUI accident can leave the victim's family vulnerable to manipulation and bad choices. Even if it leads to a drunk driving conviction, the criminal case will not get you the financial compensation that you need to cover your medical expenses and provide for yourself and your loved ones. 
You should seek professional representation from a DUI victim attorney near you who can pursue a wrongful death claim on your behalf in civil court. Your lawyer can enter any information uncovered in the criminal case, including a DUI conviction, into evidence in your civil case.
Visit our offices in Los Angeles, Sacramento, San Francisco, Riverside, Orange County, and San Diego for any inquiries and concerns. You may also contact us through our hotline (888) 488-1391 for a free consultation with one of our attorneys.