One person was killed after a fatal motorcycle accident in Salinas on early Wednesday morning, July 7.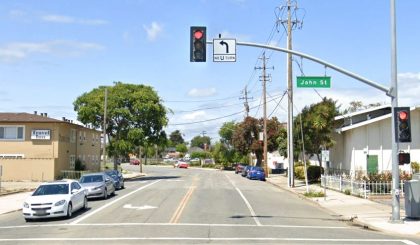 The fatal crash took place in John Street, overcrossing above U.S. Highway 101 in Salinas, at around 2:18 a.m. The motorcycle rider was heading east when, for unclear reasons, his motorcycle veered over the double yellow lines and collided head-on with an SUV.
Due to the severity of the impact, the motorcyclist sustained fatal injuries from the crash. He was pronounced dead at the scene. The SUV driver sustained minor injuries and was taken to an area hospital for treatment.
No arrests have been made at the moment. John Street was closed down to give way for the cleanup and investigation. An active investigation of the crash is currently underway.

Fatal Head-On Motorcycle Accident Statistics
A motorcycle accident is a tragedy that almost always causes more harm to the motorcyclist than the other party involved. Motorcycle riders are particularly vulnerable to collisions and are more likely than others to sustain catastrophic and even fatal injuries. Motorcycle riders have 16 times the risk of injury and 35 times the risk of a fatal crash than car passengers.
According to the National Highway Traffic Safety Administration's National Center for Statistics and Analysis, approximately 5,286 motorcyclists were killed in the U.S. in 2016. Some of the common causes of motorcycle accidents are distracted driving, speeding, drunk driving, reckless driving, bad weather, wrong-way driving, and failure to observe traffic laws.
Monterey County Wrongful Death Attorney for Victims of Fatal Motorcycle Accidents
The stress and grief that follows after a loved one's death resulting from an accident can be too much to bear. Professional wrongful death attorneys can keep the family informed of the progress of the official investigation while also ensuring that their client's legal rights and best interests are safeguarded.
While nothing can undo the damage caused by a motorcycle accident, the civil courts provide a financial remedy to those injured in such an accident. If you have been involved in a motorcycle accident, you should consult with an experienced personal injury attorney right away. The liable party will be required by law to provide financial compensation for medical bills, funeral expenses, pain, and the decedent's suffering through the wrongful death claim.
If you have been involved in a fatal motorcycle crash, our lawyers from Arash Law are here to assist you. We offer free consultations with no obligation to retain our firm. We also work on a contingency-fee-basis, meaning you don't pay a dime unless we win you compensation. Get in touch online or call (888) 488-1391