One person was killed after a deadly wrong-way collision in Carmel Valley on early Saturday morning, July 10.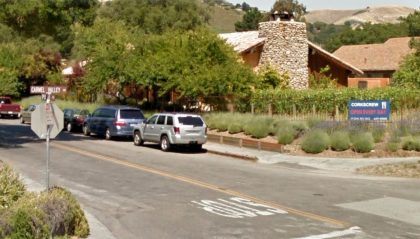 The fatal accident occurred at approximately 1:44 a.m. on SR-56 east of Carmel County Road. A silver Honda Civic and a blue Mazda CX-5 were involved in the collision. The Honda Civic was traveling the wrong way.
The Honda Civic was heading westbound on the eastbound lanes. The Honda then collided head-on with an eastbound Mazda CX-5. A passenger in the Honda was killed in the Mishap.
The Mazda driver sustained minor injuries in the crash and was taken to an area hospital for treatment. Local authorities later determined that intoxication was a factor in the collision.
The Honda driver was arrested for DUI-related charges. The case is under further investigation.

Fatal Wrong-Way Collision Statistics
Car accidents can be life-changing and traumatic. Because cars are so common in our lives, drivers frequently overlook how dangerous they can become and how serious, even fatal, car accidents can occur. Head-on collisions are also one of the deadliest types of traffic collisions as the force is stronger. In this case, the cause of the head-on collision is wrong-way driving.
Every year, 355 people are killed in the United States as a result of wrong-way drivers. With an average of 265 fatalities per wrong-way collision, 1.34 fatalities per wrong-way collision are calculated. Various factors contribute to these accidents, including distracted driving, intoxicated driving, and driver overfatigue.
Monterey County Wrongful Death Attorney for Victims of Fatal Wrong-Way Collisions
Wrong-way collisions often result in serious injury. However, not all victims of wrong-way collisions can survive. Surviving family members have the right to sue a negligent driver for wrongful death after a fatal wrong-way collision.
In this case, DUI was also suspected to be a factor in the accident. The victim's family must hold the other party accountable for their negligence. In a wrongful death suit, the survivors sue the person responsible for an untimely death and the financial losses they caused. These losses can include funeral and burial expenses and all the lost wages the victim would have earned between the time of the accident and their expected retirement.
Arash Law's attorneys are available to assist you with your case. Our firm has decades of experience and resources to assist our clients in obtaining the justice they are entitled to. We have offices in Los Angeles, Sacramento, San Francisco, Riverside, Orange County, and San Diego, and we'd love to see you. For a free consultation with a wrongful death attorney in California, call (888) 488-1391.