A 74-year-old man was killed while his 82-year-old wife was seriously hurt after a bicycle accident in Huntington Beach on Sunday morning, August 8.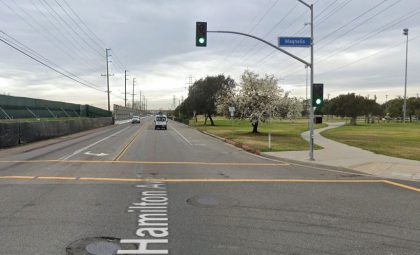 The deadly crash happened at Magnolia Street and Hamilton Avenue in Huntington Beach at around 8:50 a.m. The couple was riding a tandem bicycle when a passing 2005 Ford Explorer suddenly struck them for unclear reasons.
The couple was immediately rushed to an area hospital for treatment. Unfortunately, the 74-year-old man later succumbed to his injuries and was pronounced dead. Meanwhile, his wife sustained serious injuries in the accident but is currently being treated and is expected to recover.
The driver that struck the two bicyclists remained at the scene and willingly cooperated with authorities. Drugs and alcohol were not seen as factors in the accident. The crash is currently under further investigation. Witnesses that can give more information about the accident are urged to contact Huntington Beach Police Traffic Investigators D. Demetre at 714/536-5670 or V. Rattanchandani at 714/536-5231.

Fatal Bicycle Accident Statistics
Riding bicycles have become a popular alternative when traveling short distances. Unfortunately, there are also a lot of risks involved with riding a bicycle. Bicycle accidents are becoming a serious problem across the country. According to the National Highway Traffic Safety Administration, approximately 840 cyclists were killed in motor-vehicle-related accidents in 2016, accounting for 2 percent of traffic fatalities.
Cars striking bicycles is the number one cause of bicyclist injuries and deaths in California. In many of these cases, the driver failed to yield the right of way, didn't check for bikes before pulling out, ran a stop sign or red light, or wasn't paying attention while driving.
According to new data from the National Highway Traffic Safety Administration, 455 cyclists were killed in traffic incidents in California from 2016 to 2018. Texting and driving, drunk driving, and careless driving can all lead to a bicycle collision. Sadly, motor vehicle drivers often escape unscathed while the bicyclist suffers catastrophic or even fatal injuries.
Orange County Wrongful Death Attorney for Victims of Fatal Bicycle Accidents
Although bicycles have become a good alternative for traveling short distances, riding a bicycle on the roadway can also be very risky. No matter how careful you are on the road, you can't know for sure if you're traveling alongside an irresponsible motorist. If you have lost a loved one in a fatal bicycle accident, you shouldn't have to face this alone.
You have the legal right to file a wrongful death claim with the help of an experienced fatal bicycle attorney. Through the wrongful death claim, the victim's family can seek compensation for the damages (such as loss of income and companionship, funeral costs, pain and suffering, and emotional distress) that the fatal accident has caused them.
Our accident attorneys from Arash Law are here to assist you anytime. If you have been involved in a fatal bicycle accident, don't hesitate to contact us now at (888) 488-1391 for a FREE Consultation with a wrongful death attorney in California.