One unidentified woman was killed while two others were injured after an alleged DUI crash in Tustin on Tuesday morning, February 23.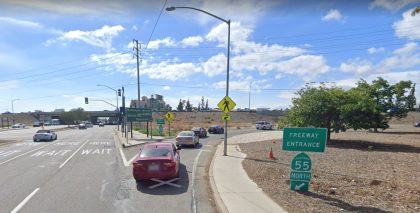 According to the California Highway Patrol's initial reports, the deadly accident transpired at approximately 2:10 a.m. on Highway 55 in Tustin.
A southbound BMW sedan was traveling on Highway 5 at high speed. It then later rear-ended a Lexus RX35 also traveling in the same direction.
The Lexus overturned due to the severity of the impact. The driver of the Lexus sustained moderate injuries from the crash and was rushed to an area hospital.
A female passenger of the BMW suffered from life-threatening injuries. She was later pronounced dead at the scene.
The BMW driver was later identified as 27-year-old Anthony R. Police determined that he was driving while under the influence at the time of the accident. The BMW driver was arrested after getting released from the hospital.
Local authorities are further investigating the case.

DUI Accident Statistics
Driving while under the influence of drugs or alcohol is one of the most irresponsible things drivers can do. They won't only endanger their own lives, but they will also potentially harm other innocent motorists on the roadway.
Unfortunately, despite implementing laws against DUI drivers, DUI accidents in the U.S. are still rising. According to the National Highway Traffic Safety Administration (NHTSA), approximately 30 people in the U.S. die every day due to drunk driving accidents. Drunk driving accounts for about 29 percent of all motor vehicle accident fatalities in the U.S.
One of the most disturbing things about DUI wrecks is that they are disproportionately likely to result in fatalities or severe injuries — including in traumatic brain injuries (TBIs), broken bones, internal organ injuries, spinal cord damage, and partial or total paralysis.
Often drunk drivers commit several different negligent acts at the same time. They are more likely to speed, they repeatedly violate other traffic laws, and they have trouble holding their attention on the road and avoiding distractions.
Orange County Wrongful Death Claim for Victims of Fatal DUI Accidents
Often, defendants and their insurance carriers will defend DUI accident claims aggressively — doing everything from undervaluing a victim's damages to trying to push some of the faults for the DUI accident onto the victim.
All successful wrongful death claims, including drunk driving accident claims, are built on a sturdy foundation of compelling, reliable, and well-presented evidence. Our California DUI accident lawyers can help you put together a strong, effective legal claim. Relevant evidence in drunk driving accident cases can come in many different forms.
In a wrongful death suit, the survivors sue the person responsible for an untimely death and the financial losses they caused. These losses can include funeral and burial expenses, as well as all the lost wages the victim would have earned between the time of the accident and his or her expected retirement.
The sudden unexpected death of a loved one can be quite confusing, among other things. You shouldn't have to be confused or overwhelmed with wrongful death laws during this emotionally difficult time. A fatal car accident attorney from our office can handle the legal issues for you. Call Arash Law today at (888) 488-1391 or contact us online to schedule your free no-obligation fatal car accident case review.