A 21-year-old woman identified as Wendy R. was killed while two others were injured after a deadly two-vehicle crash involving a DUI driver in Santa Ana on Sunday morning, August 22.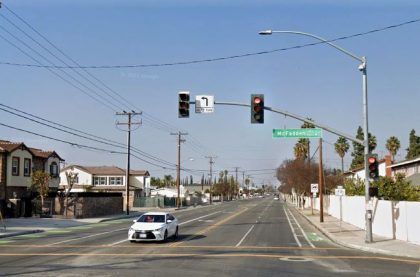 The fatal collision happened in the area of 4800 W. McFadden Avenue in Santa Ana at approximately 12:15 a.m. Rosas was driving a Ford Edge eastbound on McFadden at high speeds. She then rear-ended an eastbound Toyota Sequoia.
Due to the severity of the impact, the Ford veered onto the south sidewalk and crashed into a utility pole. The Ford Edge driver was pronounced dead at the scene. It was determined that she was under the influence at the time of the accident.
Meanwhile, two passengers inside the Ford Edge sustained unspecified injuries and were immediately taken to an area hospital for treatment. The occupants inside the Toyota Sequoia were uninjured by the mishap. They remained at the scene and cooperated with authorities.
Local authorities reportedly found multiple alcohol containers inside the Ford. They suspect that alcohol may have been a factor in the crash. The case is currently under further investigation.

Fatal DUI Crash Statistics
Driving while impaired by drugs or alcohol is one of the most irresponsible things a driver can do. They will not only endanger their own lives, but they may also endanger the lives of other innocent motorists on the road. Unfortunately, despite the implementation of DUI laws, DUI accidents in the United States continue to rise. According to the National Highway Traffic Safety Administration (NHTSA), approximately 30 people are killed in drunk driving accidents in the United States every day.
Drunk driving is responsible for approximately 29 percent of all motor vehicle accident fatalities in the United States. In 2016, alcohol-impaired driving crashes killed 10,497 people, accounting for 28% of all traffic-related deaths in the United States. In 2016, an alcohol-impaired driver was involved in 214 (17%) of the 1,233 traffic deaths among children aged 0 to 14 years.
Orange County Personal Injury Attorney for Victims of Fatal DUI Crashes
Just because the other person was killed in the accident, it doesn't mean that the victims won't receive compensation for the damages the accident has caused them. Because California is an at-fault state, the liable party's insurance carrier must pay damages.
Even if the person who caused the accident died, their insurance policy is liable for your injuries or property damage. Through the wrongful death claim, the victim's family can seek financial compensation for the damages such as funeral costs, loss of income and companionship, pain and suffering, and emotional trauma that the fatal accident has caused them.
At Arash Law, our California drunk driving accident attorneys are influential, aggressive advocates for DUI accident victims. Drunk drivers must be held accountable for their egregious and dangerous behavior. Contact us through our hotline (888) 488-1391 for a free consultation with one of our attorneys.