A 21-year-old man identified as Dustin T. was killed after a fatal motorcycle collision in La Habra on Monday afternoon, August 2.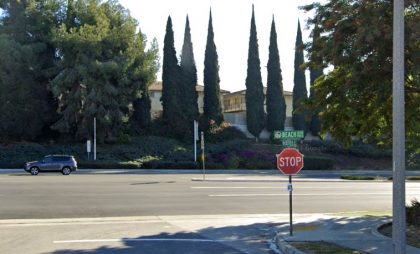 The deadly accident took place at the intersection of Beach Boulevard and Sheffield Drive at approximately 4:40 p.m. Tinoco was reportedly riding his motorcycle when he suddenly collided with a car at the intersection under unclear circumstances.
Emergency personnel later arrived at the scene and treated the motorcycle rider before transporting him to an area hospital. Unfortunately, the motorcycle rider later succumbed to his injuries and was pronounced dead in the hospital.
Information about the accident is currently limited. No arrests have been made at the moment. Local authorities are further investigating the case. Anyone that can provide more information about the crash is urged to contact the police at 562-383-4300.

Fatal Motorcycle Accident Statistics
Motorcyclists are more vulnerable to sustaining serious injuries compared to occupants and drivers of enclosed vehicles. According to statistics from the National Highway Traffic Safety Administration (NHTSA) in the United States, motorcycle riders are 16 times more likely to be injured and 35 times more likely to be killed in a traffic accident than passengers in closed vehicles.
Wearing helmets cans save lives. According to the NHTSA, helmets saved the lives of 1,872 motorcycle riders in 2017. An additional 749 lives could have been saved if all motorcycle riders had worn helmets.
Helmets are estimated to be 37% effective in preventing fatal motorcycle injuries and 41% effective in preventing fatal motorcycle passenger injuries. Common causes of motorcycle accidents are distracted driving, speeding, drunk driving, reckless driving, bad weather, wrong-way driving, and failure to observe traffic laws.
Orange County Wrongful Death Attorney for Victims of Fatal Motorcycle Accidents
The stress and grief that follows the death of a loved one in an accident can be too much to bear. Professional wrongful death attorneys can keep the family up to date on the official investigation while protecting their client's legal rights and best interests. While nothing can undo the damage caused by a motorcycle accident, the civil courts can provide financial compensation to injured parties.
After a motorcycle accident, contact an experienced personal injury attorney right away. A claim can bring the responsible party to justice, provide closure for your family, and provide financial compensation for your losses. Arash Law deeply sympathizes with those who have lost family members or spouses as a result of negligence. We want to assist you in making the most of your wrongful death claim in California.
For a free initial consultation, please contact our Arash Law attorneys. You have two years from the date of your injury in California to file a personal injury claim. However, contacting a motorcycle accident attorney as soon as possible can help you protect important evidence and your rights. To discuss your accident, please call us at (888) 488-1391. We service the entire state of California. Contact us online or by phone at (888) 488-1391.