One unidentified person was hurt after a two-vehicle collision in La Palma on Tuesday morning, September 7.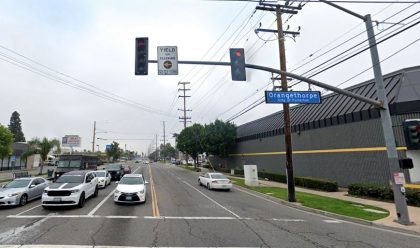 The crash occurred on 91 Freeway near Orangethorpe Avenue in La Palma at approximately 10:49 a.m.
A BMW and another unspecified vehicle collided on the freeway under unclear circumstances. How the collision occurred, and the reason it happened has not been established.
At least one person was hurt in the mishap. It's unclear whether the injured party was taken to an area hospital for treatment or not.
Information about the accident is limited at the moment. It's unclear whether drugs or alcohol played a role in the accident. The California Highway Patrol is currently investigating the case.

Two-Vehicle Crash Statistics
There has been a noticeable increase in car crashes in the United States in recent years. Almost 1.25 million people are killed due to major car accidents. On average, about 3,287 people die in car accidents each day. As a result, an additional 20-50 million people have been injured or left disabled.
Eleven percent of all fatal auto accidents occur in California. The number of California automobile crashes in 2017 reached 485,866, resulting in 3,898 fatalities and 276,823 injuries. The number of car accident fatalities in California has increased by 23.5% since 2013.
Proper vehicle maintenance, driving competency, and paying attention to the road will reduce your chances of getting into an accident. There are several reasons why car accidents happen. Distracted driving, drunk driving, and driver fatigue are just some of the common causes of car accidents.
Orange County Personal Injury Attorney for Victims of Two-Vehicle Crashes
Suppose you have been injured because of another driver's negligence. In that case, you have the legal right to file a personal injury claim to receive compensation for the damages you've accrued in the accident.
Accident victims are entitled to claim compensation for damages such as medical bills, lost wages, emotional trauma, and physical pain and suffering that the mishap has inflicted on them. Although it's possible to file a personal injury claim on your own, it's not typically recommended. It's better to seek the assistance of a car accident lawyer before filing a claim.
Lawyers from Arash Law are well-versed in navigating the legal process. We know how to seek compensation for injury claims following a collision. Our firm has been serving the state of California for decades. We have firms in San Francisco, Riverside, San Jose, San Diego, Sacramento, and Sherman Oaks.
If you've had a burn, broken bone, brain or spinal cord injury, or other types of injury, our attorneys can assist you. Get in touch with us today. A phone call with one of our experienced lawyers can start your path to recovery. Call us now at (888) 488-1391.