An older woman was killed after getting hit by a passing vehicle in Santa Ana on Tuesday morning, February 23.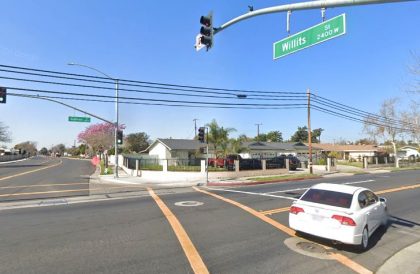 According to the initial reports from local authorities, the accident occurred around noon in Sullivan and Willits Streets. The older woman was attempting to cross the street on a marked crosswalk when she was suddenly struck by a southbound vehicle.
The elderly pedestrian sustained life-threatening injuries from the crash. She was immediately rushed to an area hospital.
Unfortunately, the older woman later succumbed to her injuries while undergoing treatment. She was pronounced dead.
The driver reportedly left the scene after hitting the woman, but authorities could later find him near his home. It is unclear whether the driver was aware that he hit the woman.
No arrests have been made at the moment. Intoxication was not considered a factor in the accident. Local authorities are currently investigating the crash. They will attempt to determine the factors and the liability in the accident.

Fatal Pedestrian Accident Statistics
Pedestrian accidents are unlike other types of accidents just because pedestrians have no protection in an accident. Those who are riding in cars are in vehicles that weigh an average of at least 4,000 pounds and have seat belts and airbags to protect them.
Pedestrians currently make up a large percentage of traffic fatalities in the past 33 years. According to the Governors Highway Safety Association, pedestrian fatalities in the U.S. have increased by 27 percent from 2007-2016, while other traffic-related deaths decreased by 14 percent.
Pedestrian accidents often lead to severe injuries and even death to those who are unlucky enough to be involved in such an accident. Some common reasons for pedestrian accidents are negligent driving, speeding, and drivers failing to yield to pedestrians.
Orange County Wrongful Death Claim For Victims Of Fatal Pedestrian Accidents
If you or your loved one was injured – or worse – in a deadly pedestrian accident, you're likely to be overwhelmed in the aftermath. While you attend to the vital task of moving forward toward a full physical and emotional recovery, allow your lawyer to help guide your claim toward its best possible resolution.
You may be concerned about a pedestrian lawyer's costs, but don't let this dissuade you from seeking legal counsel.
Our lawyers from Arash Law are available 24/7 to help. A pedestrian accident lawyer from Arash Law will help you stay one step ahead of the insurance company or responsible party and avoid mistakes that would jeopardize your claim.
Our attorneys will also perform an immediate investigation to gather evidence while it is still available. We can also handle talks with the insurance company, calculate your damages, and use proven legal strategies during settlement negotiations and potential litigation.
Don't delay, and contact our firm today at (888) 488-1391 for a FREE Consultation with a wrongful death attorney.