One unidentified person was killed after getting struck by a hit-and-run driver in Huntington Beach on Sunday night, January 24.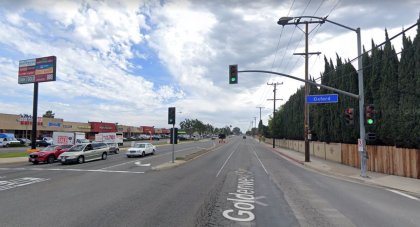 The accident transpired at around 7:15 p.m. on southbound Goldenwest Street north of Oxford Drive. The unidentified pedestrian was reportedly attempting to cross the street on a marked crosswalk when a passing black SUV suddenly hit him.
The driver of the SUV did not stop to render aid and fled the scene. They were last seen heading westbound on Oxford Drive.
Another driver hit the pedestrian after the initial crash. The second driver remained at the scene and cooperated with local authorities. The pedestrian sustained fatal injuries from the accident and was unfortunately later pronounced dead.
Local authorities are further investigating the case. Witnesses that can give more information about the crash are encouraged to call Huntington Beach Police Traffic Investigator D. Demetre at 714-536-5670 or Investigator V. Rattanchandani 714-536-5663.
Fatal Hit-and-Run Accident Statistics
Regardless of the reason, all motorists involved in the accident must remain at the scene and wait for authorities to arrive. Leaving the scene after an accident is a crime in itself.
Every year, approximately 682,000 hit-and-run crashes are recorded all over the country since 2006, with an average of 2,000 reported deaths annually. The most common victims of hit-and-run accidents are pedestrians. Sixty percent of people killed in hit-and-run accidents are pedestrians. Common reasons why hit-and-run drivers flee the scene are intoxication, driving without a license, and fear of getting arrested if they remain.
Being injured by another driver in a car accident is never easy, but if the other motorist doesn't even bother to stop, accept responsibility, and provide aid, it makes the situation that much more difficult. Many victims of hit and run accidents don't realize that even though the at-fault driver disappears, they are still likely to be entitled to compensation for the medical expenses, lost wages, and pain and suffering incurred.
Wrongful Death Attorney for Victims of Fatal Hit-and-Run Accidents in Huntington Beach
Hit-and-run accidents involving pedestrians often result in casualties as pedestrians are the least protected from the dangers on the road. The victim's family may experience immense grief and pain due to their loved one's sudden death.
If you or your loved one was injured – or worse – killed in a hit and run accident, you're likely to be overwhelmed in the aftermath. While you attend to the critical task of moving forward toward a full physical and emotional recovery, allow your hit and run accident lawyer to help guide your claim toward its best possible resolution. You may be concerned about a hit and run lawyer's costs, but don't let this dissuade you from seeking legal counsel.

Our dedicated team of lawyers at Arash Law is here to assist you 24/7. You may visit our offices in Los Angeles, Sacramento, San Francisco, Riverside, Orange County, and San Diego for any inquiries and concerns. You can also call our hotline number (888) 488-1391 today to discuss your accident with a lawyer for hit and run cases.