A 61-year-old woman identified as Susan F. was killed after getting struck by a hit-and-run motorcyclist in San Clemente on Wednesday night, April 14.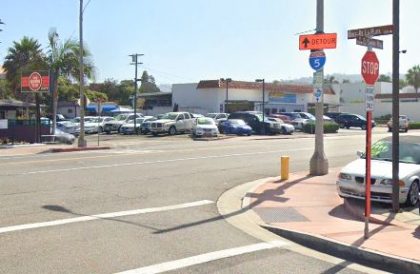 The deadly accident transpired at approximately 9:50 p.m. near El Camino Real and Boca De La Playa in San Clemente.
A motorcyclist struck the victim for unclear reasons. The motorcyclist did not stop to render aid and fled the scene. The victim was fatally injured from the accident and was later pronounced dead.
Local authorities later identified the hit-and-run driver as 38-year-old Adam H. He was arrested on suspicion of felony hit-and-run and booked into Orange County Jail.
The suspect remains in jail facing felony hit-and-run charges in lieu of $50,000 bail. The case is currently under investigation.

Fatal Hit-and-Run Statistics
Leaving the scene after an accident is a crime in itself. Unfortunately, hit-and-run accidents still occur on U.S roadways every day. In 2016, approximately 2,049 hit-and-run fatalities were reported in the U.S. Annually, around 682,000 hit-and-run accidents occurred in the country. Pedestrians are common victims of hit-and-run accidents.
In California, if a driver is involved in a traffic accident, that driver must pull off the road (as safely as possible) at the scene of the accident. Not to do so in such a situation can be classified as either a misdemeanor or as a felony.
Pedestrians are completely defenseless and vulnerable in the event of someone else's negligence. They are also easily abandoned by hit-and-run drivers. Unfortunately, pedestrian fatalities in the U.S. have increased by 27 percent from 2007-2016, while other traffic-related deaths decreased by 14 percent.
Wrongful Death Attorney for Victims of Fatal Hit-and-Run Accidents in Orange County
Every car accident is tough, but when you add the additional layer of being abandoned at the scene of the accident by a hit-and-run driver, it makes things that much more difficult. While it's natural to feel overwhelmed in the aftermath of such an accident, obtaining experienced legal counsel is likely critical to the positive outcome of your claim.
If you are a victim of a hit-and-run accident, you may be left vulnerable to manipulation while they are grieving for their loss, which is why it is vital to have an attorney by their side when getting a wrongful death claim.
Arash Law's experienced personal injury and wrongful death lawyers have extensive expertise and knowledge representing California pedestrians who have been injured or killed in pedestrian accident cases. We have an intimate understanding of the law that applies in such circumstances.
We take the time to get to know our clients and their cases in intimate detail, enabling us to obtain the most favorable settlements or jury verdicts possible for our clients. Call our office at (888) 488-1391 today to discuss your accident with a lawyer for hit-and-run cases.