One person was killed while three others were injured after a multi-vehicle traffic collision caused by a wrong-way driver in Orange County on Thursday night, August 7.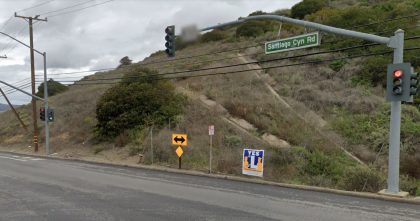 The fatal crash took place at around 11:10 p.m. According to the California Highway Patrol, A 2010 Toyota Camry was traveling north in the southbound lanes near East Santiago Canyon Road. The reason why the Toyota Camry was in the wrong lane is currently unclear.
The Camry then later collided with a Ford F-150 pickup truck. The pickup truck initially attempted to swerve out of the Camry's direction but was unsuccessful. The crash then caused a domino effect, causing the car to slam into a Chevrolet Camaro.
A total of three people were hospitalized as a result of the accident. The driver of the Ford pickup sustained significant injuries along with his two other occupants. They were all brought to the UC Irvine Medical Center. The wrong-way driver was later identified as a 72-year-old man from Gardena. He was pronounced dead at the scene.
Wrong-Way Collision Investigation is Underway
The California Highway Patrol is currently investigating the cause of the accident. Officials don't consider drugs or alcohol as factors in the fatal crash.
Although wrong-way collisions only account for about 1% of all crashes on California's highway system, they can have devastating results that can lead to severe injury and even death. Approximately 37 people are killed on average in California every year due to wrong-way collisions. These types of accidents are caused by various reasons, such as distracted driving, drunk driving, and driver over-fatigue.
When facing cases like this, it's vital to have an experienced Sacramento wrongful death attorney specializing in fatal head-on collisions to conducts an independent investigation. They can re-interview important witnesses, review relevant surveillance footage from the scene, and obtain the responsible party's phone and texting records.
Personal Injury Attorney for Victims of Wrong-Way Collisions in Orange County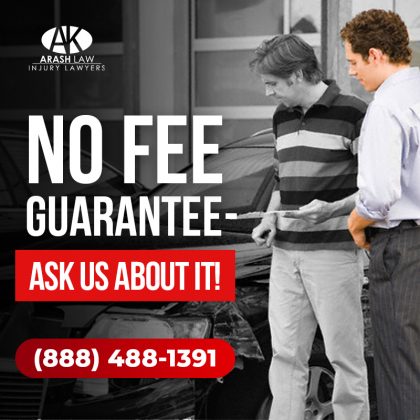 Suddenly losing a loved one due to a fatal car accident can be overwhelming. While the investigation is on-going, the victim's family is entitled to pursue a wrongful death claim with an attorney's help to seek compensation for the damage (such as loss of companionship, pain, and suffering, and emotional distress) that the incident has caused them.
Wrongful death attorneys can serve as a helpful legal guide for the grieving family while ensuring that the family's rights are protected, and the guilty party will be held accountable for his crimes.
If you have a nagging suspicion that someone is to blame for your spouse or family member's death or injury, contact Arash Law. We have the resources you need to pursue justice for wrongful death and the experience to ensure fair compensation. We're conveniently located throughout California, with offices in Los Angeles, Sacramento, San Francisco, Riverside, Orange County, and San Diego, and are happy to visit you. Call (888) 488-1391 for a FREE Consultation with a wrongful death attorney in California.