One person was killed after a deadly two-vehicle crash near Newport Beach on Tuesday afternoon, June 15th.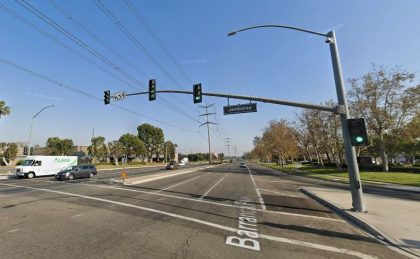 According to the initial reports from local authorities, the accident transpired at around 3:55 p.m. on Highway 73 near Jamboree Road.
A white BMW 540i was traveling at high speeds and struck an old red vehicle. The old red vehicle rolled over following the collision.
One person was killed in the accident. It's unclear whether there were other people injured.
Information about the accident is limited at the moment. Local authorities are further investigating the case.

Fatal Two-Vehicle Collision Statistics
Car accidents in the U.S. have been increasing at an alarming rate over the years. The National Safety Council (NSC) reports that an estimated 38,000 people were killed in U.S. motor vehicle accidents in 2019.
Fatal car crashes frequently occur on California's large and congested highways. Numerous individuals are killed each year on California's roads due to travel at high speeds and truck accidents.
The California Office of Traffic Safety (OTS) reports that there were 3,563 car accident fatalities throughout the state in 2018 alone. As a result, thousands of people must deal with grief and sudden loss in the wake of California's deadly accidents.
In this case, one of the vehicles rolled over as a result of the collision. A rollover accident occurs when a vehicle overturns due to a collision or a departure from the roadway. Rollover accidents are usually severe and often lead to severe injuries and fatalities.
Wrongful Death Attorney for Victims of Fatal Two-Vehicle Collisions in Orange County
The pain and trauma that a car accident brings to its victims can be quite overwhelming. These accidents leave the victim's family filled with grief and sadness over the sudden loss of their loved one.
If you have been a victim of a fatal car accident, don't wait. Seek the assistance of an expert attorney now. Attorneys can serve as both a helpful legal guide and an advocate of justice for their clients. They can assist in your filing for a wrongful death claim.
Our attorneys from Arash Law have the resources that can help them successfully prove the liable party's negligence. They can re-interview important witnesses, review relevant surveillance footage from the scene, and obtain the responsible party's phone and texting records. Call Arash Law today at (888) 488-1391 or contact us online to schedule your free no-obligation fatal car accident case review.