A 62-year-old man identified as David K. was killed after getting struck by an alleged drunk driver in the Irvine area on Sunday morning, April 18.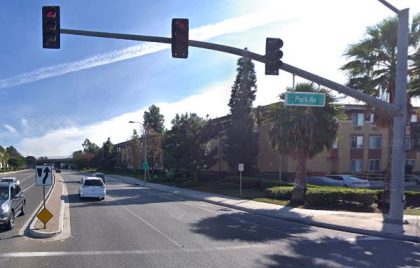 The fatal accident occurred at the 2800 block of Park Avenue in the Irvine-Tustin area at approximately 8:45 a.m. The victim was reportedly driving in the area when an alleged drunk driver suddenly struck his vehicle. The suspect did not stop to render aid and fled the scene.
Kawashima sustained life-threatening injuries from the crash and was later pronounced dead at the scene.
Local authorities then pursued the hit-and-run driver. The suspect was later identified as 29-year-old Pedro P. Jr. Police determined that he was driving while under the influence at the time of the collision.
The suspect was arrested and booked into custody on suspicion of vehicular manslaughter, causing injury to his passenger while driving under the influence, vehicle theft, parole violation, and evading a police officer.
Local authorities are further investigating the case. Witnesses that can give more information about the accident are urged to contact the Irvine police at 949-724-7024 and Crime Stoppers at 855-847-6227 for anonymous tips.

Fatal DUI Hit-and-Run Statistics
Every minute, a hit-and-run accident occurs in the U.S. approximately 682,000 hit-and-run accidents happen each year since 2006, with over 2,000 people killed each year.
Unfortunately, hit-and-run cases have been rising more than ever. Since 2009, hit-and-run deaths increase at an astounding seven percent each year. Fleeing from the accident is a crime in itself, combined with the fact that he was driving while under the influence. It is evident in this case that the hit-and-run DUI driver is liable for the fatal accident.
Driving while under the influence is one of the most reckless and irresponsible things a driver can do. It won't only endanger the life of the drunk driver themselves, but it can also potentially cause irreversible damage and casualties to other people on the road. According to the National Highway Traffic Safety Administration (NHTSA), approximately 30 people in the U.S. die every day due to drunk driving accidents.
Wrongful Death Attorney for Victims of DUI Hit-and-Run Accidents in Orange County
Under California's wrongful death statute (California Code of Civil Procedure 377.60), family members of the victim could be entitled to recovery for financial losses — such as medical bills, funeral expenses, and loss of benefits — and noneconomic damages — including loss of love, companionship, consortium.
Wrongful death claims are highly complex. Family members of the victims should speak to an experienced California DUI accident wrongful death attorney who can protect their rights.
At Arash Law, our California drunk driving accident attorneys are influential, aggressive advocates for DUI accident victims. Drunk drivers must be held accountable for their egregious and dangerous behavior. DUI accident victims deserve justice. Our law firm is committed to helping injured victims maximize their compensation so that they can pay their medical bills and provide financial support to their families.
You are welcome to visit any of our offices for any inquiries and concerns. You may also call our hotline (888) 488-1391 for a FREE Consultation.