Three people were injured due to a two-vehicle collision involving an ambulance in Costa Mesa on Tuesday afternoon, February 16.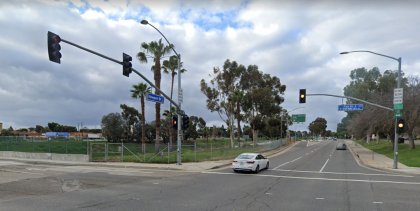 The major collision took place in the midday area of Newport Boulevard and Fair Drive in Costa Mesa.
A private ambulance with activated lights and a siren was initially traveling on the roadway when, for unclear reasons, it collided with another vehicle at the intersection.
The ambulance was reportedly transporting a patient in critical condition at the time of the collision.
The driver of the ambulance and two other occupants were hurt as a result of the collision. They were taken to an area hospital for treatment.
Additional information about the accident is limited at the moment. Local authorities are currently investigating the case. They will attempt to determine the factors and the liability in the accident.

Two-Vehicle Collision Statistics
Car accidents are one of the leading factors of injury deaths in California. According to the National Highway Traffic Safety Administration (NHTSA), over 3,304 recorded fatal car accidents in California in 2017.
Car accidents often result in catastrophic consequences and even death. Some common injuries people sustain after a car accident are sprains, strains, bruising, and other damage to muscles, tendons, and ligaments.
These accidents are caused by various reasons, such as distracted driving, drunk driving, and driver over-fatigue. Facing cases like this alone can be quite challenging. With the help of an experienced Orange County personal injury attorney, the victims won't need to deal with the stressful paperwork that comes with filing a claim.
Attorneys have the resources to collect proper evidence that can help prove the negligence of the liable party. They will re-interview important witnesses, analyze any surveillance video from the scene of the crash, and collect vital phone and texting records of the responsible party.
Orange County Personal Injury Attorney for Victims of Two-Vehicle Collisions
While waiting for the official investigation results, the victim is encouraged to pursue a personal injury claim with his attorney's help. The victims are entitled to seek financial compensation for the medical expenses, lost earnings, emotional trauma, and pain and suffering that the accident has caused them through the personal injury claim.
At Arash Law, we understand the common causes, defendants, and how to fight for compensation for collision-related injuries. We will fight to recover the financial resources they need for lost income due to the damages caused, medical bills, and pain and suffering. Also, we will assist with getting you the best health care, physical therapy, mental health needs.
Whether you suffered burns, broken bones, brain injury, a spinal cord injury, or other damages, talk to our attorneys. The road to recovery starts just a phone call away. Call (888) 488-1391 right away.