Two people were seriously hurt after getting struck by an intoxicated driver in Costa Mesa on early Sunday morning, February 21.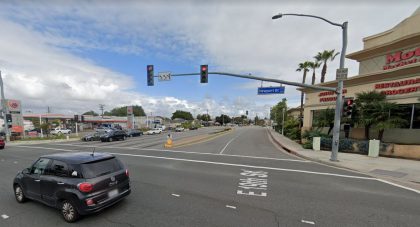 The accident transpired at approximately 2:00 a.m. at Newport Boulevard and 19th Street in Costa Mesa.
A 22-year-old man identified as Herman M. reportedly ran a red light and later struck a pedestrian. Martinez then collided with another vehicle before rolling over.
The pedestrian and the driver of the other vehicle were seriously injured as a result of the accident. They were immediately taken to an area hospital for treatment.
Authorities apprehended the suspect and arrested him on suspicion of driving while under the influence.
Local authorities are further investigating the case.

DUI Accident Statistics
Everyone deserves safe roads. Intoxicated drivers put innocent people — and themselves — at severe and unacceptable risk. While California and the United States as a whole have made some remarkable progress on curbing drinking and driving, there is still a very long way to go.
The National Highway Traffic Safety Administration (NHTSA) reports that more than 10,000 Americans are killed in DUI crashes every year. Tens of thousands more people suffer severe injuries. Each one of these accidents is its tragedy. All drunk driving accidents are fundamentally avoidable.
According to the National Highway Traffic Safety Administration (NHTSA), approximately 30 people in the U.S. die every day due to drunk driving accidents. Drunk driving accounts for about 29 percent of all motor vehicle accident fatalities in the U.S. Around sixty-one percent of these drivers have a Blood Alcohol Content of .08 percent or higher.
Unfortunately, the pedestrians, like in this case, were seriously injured due to the collision. Pedestrians are more vulnerable to the road's dangers than passengers of private vehicles, bicyclists, and motorcyclists. Pedestrians do not have any protection in case an accident occurs.
Orange County Personal Injury Claim for Victims of DUI Accidents
Recovering from injuries after a DUI pedestrian accident may take some time. It can also be stressful and overwhelming for the victims to deal with their claims alone.
If the driver's negligence caused the accident that left you with injuries, you might be able to file a personal injury lawsuit to recover compensation. Some of the most common challenges facing victims after an accident like this are missed time at work, long recovery periods, and costly medical bills.
It is also in your best interest to consult with a California drunk driving accident lawyer right away after a crash. Not only will your lawyer make sure that you take action before the deadline, but your attorney will be able to launch a comprehensive investigation of the DUI accident — ensuring that you can bring the most persuasive possible personal injury case.
Our top-rated California auto accident lawyers at Arash Law have the skills and experience needed to represent drunk driving accident victims in the full range of personal injury claims. We will fight tirelessly to protect your legal rights and help you and your family recover the full and fair financial compensation that you rightfully deserve.