Two people were killed due to a fatal head-on collision in Huntington Beach on Tuesday evening, January 19.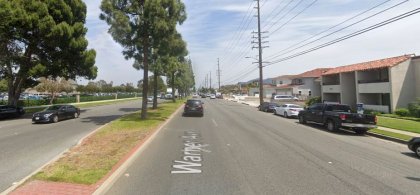 The accident happened at approximately 6:45 p.m. on Pacific Coast Highway near Warner Avenue in Huntington Beach. A 2007 Dodge Ram pickup truck was initially heading northbound when it drifted off the roadway, drove across the center median, and drove towards the southbound lanes.
The Dodge Ram pickup truck then later collided head-on with a southbound 1999 Toyota Solara. A southbound 2012 Lexus RX350 was also involved in the crash.
The driver of the 1999 Toyota Solara was later identified as Mitchell Tyler W. She was transported to UC Irvine Medical Center with serious injuries. Unfortunately, she was later pronounced dead.
The driver of the 2012 Lexus was identified as Cindi Darrelyn Z. She sustained fatal injuries from the accident and was pronounced dead at the scene. Meanwhile, her 45-year-old passenger sustained moderate injuries and was rushed to OC Global Medical Center for treatment.
Eric K., the driver of the 2007 Dodge Ram pickup truck, was treated at an area hospital. Authorities later determined that he was driving while under the influence of alcohol at the time of the accident. He was later arrested for driving under the influence of alcohol.
Local authorities are currently investigating the accident. WItnesses that can give additional information about the crash are urged to call the Huntington Beach police at 714-536-5670.
Fatal DUI Head-On Collision Statistics
Driving while under the influence of drugs or alcohol is one of the most irresponsible things drivers can do. They won't only endanger their own lives, but they will also potentially harm other innocent motorists on the roadway.
Unfortunately, despite implementing laws against DUI drivers, DUI accidents in the U.S. are still rising. According to the National Highway Traffic Safety Administration (NHTSA), approximately 30 people in the U.S. die every day due to drunk driving accidents. Drunk driving accounts for about 29 percent of all motor vehicle accident fatalities in the U.S.
Driving while under the influence often results in serious accidents such as head-on collisions. Head-on accidents can lead to severe injuries. Many of these injuries are permanent, and permanent injuries can lead to a lifetime of pain and suffering. The financial costs of these injuries are staggering: a lifetime of medical bills and lost wages for decades of work can quickly run in the millions of dollars.
In a head-on collision, the collision force is increased by both involved vehicles' speed and weight. There is a lot of energy generated by head-on collisions. In turn, this increased energy means that injuries are more likely to be fatal in this type of crash. The injuries that can be survived can be severe, so victims of a head-on collision are also more likely to have permanent brain damage, amputations, or disabilities.
Orange County Wrongful Death Attorney for Victims of Fatal Car Accidents
Fatal car accidents caused by DUI drivers can leave the victim's family with a lifetime of grief.
Although the victim's family won't bring their loved ones back to life, they can receive the justice and the rightful compensation they deserve through the wrongful death claim. Through the wrongful death claim, the victim's family can seek financial compensation for the damages such as funeral costs, loss of income and companionship, pain and suffering, and emotional trauma that the fatal accident has caused them.
In a wrongful death suit, the survivors sue the person responsible for an untimely death and the financial losses they caused. These losses can include funeral and burial expenses, as well as all the lost wages the victim would have earned between the time of the accident and his or her expected retirement.

The sudden unexpected death of a loved one can be quite confusing, among other things. You shouldn't have to be confused or overwhelmed with wrongful death laws during this emotionally difficult time. A fatal car accident attorney from our office can handle the legal issues for you. Call Arash Law today at (888) 488-1391 or contact us online to schedule your free no-obligation fatal car accident case review.