Pedestrian fatality at 6600 block of Jaboneria Road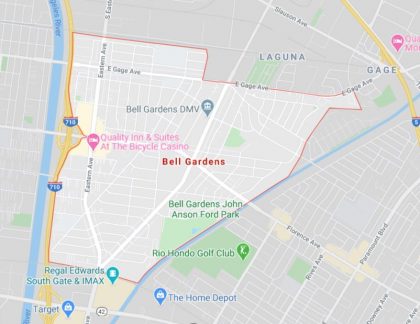 A pedestrian identified as Sergio Sanchez attained severe injuries after getting hit by an unidentified vehicle last February 19 in Bell Gardens. 
According to the initial reports from the police, the incident happened at around 6:50 pm when the victim attempted to cross an intersection at 6600 block of Jaboneria Road. 
The victim was immediately transported to a nearby hospital to be treated for his injuries. Unfortunately, the victim died in the hospital. 
The driver that hit the victim is yet to be identified. Whether the driver remained or fled at the scene is unknown. The Los Angeles Police Department is currently investigating the fatal accident.  
Fatal Pedestrian Accident Investigation
There has been a huge spike in pedestrian fatalities in the U.S. since 2008, at a whopping 41 percent, which accounts for an astounding 16 percent of all traffic fatalities. The number of pedestrians killed in the previous year was at the highest level since 1990. 
But what caused this huge increase in pedestrian fatalities? 
We can attribute this increase in pedestrian fatalities to the rise of technology during recent years. More drivers are now easily distracted by their smartphones, keeping their eyes on the phone instead of the road. As a result, they fail to yield any incoming pedestrians on their way. 
When facing a fatal pedestrian accident case like this, it's important to have an independent probe conducted by a Los Angeles wrongful death attorney. While doing the investigation, all the possible contributing factors such as road conditions, signage visibility, and road lighting must be considered and thoroughly examined. 
Pedestrians posses "the right of way," which means regardless of whether they cross on a marked crosswalk or not, it is always the driver's responsibility to avoid any incoming pedestrians. 
Los Angeles Wrongful Death Attorney
While the investigation is on-going, the victim's family is entitled to pursue a wrongful death claim. A wrongful death claim will enable them to seek compensation for the damages (such as funeral costs, loss of income and loss of companionship) that the incident has caused them. 
Dealing with a sudden loss can be overwhelming and can leave the victim's family vulnerable to manipulation; having their rights protected during this difficult time is vital. With the help of a wrongful death attorney, the rights of the victim's family will be better protected, and the process of proving the negligence of the irresponsible driver will be made easier.