Semi-truck hit a 30-year-old man on Interstate 5 near Whitworth Road in Los Banos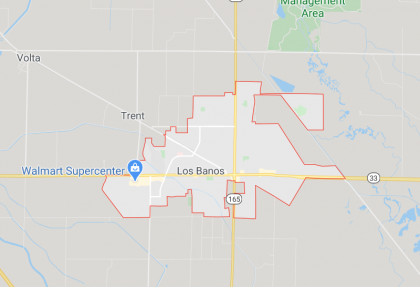 An unidentified 30-year-old man was tragically killed after being struck by a tractor-trailer last March 6 on Interstate 5 near Los Banos. 
According to the initial reports, the incident occurred at around 4:35 a.m. on northbound I-5 near Whitworth Road. The pedestrian was reportedly hit by a tractor-trailer that was driven by Delbert Dean Green. 
The unidentified pedestrian was immediately taken to the Doctor's Medical Center in Modesto. Unfortunately, he died shortly after. The California Highway Patrol is currently investigating the incident. 
Fatal Pedestrian Crash Investigation
According to the Governors Highway Safety Association, around 6,227 pedestrians were killed in the U.S. in 2018, which was a 250 increase from the previous year. Pedestrian fatalities have been increasing at an alarming rate, and it has jumped up to 41% since 2008, which accounts for 16% of all traffic fatalities. 
We can attribute this spike in pedestrian fatalities with the rise of technology during the past few years. More drivers are becoming distracted by their smartphones. They pay less attention to the road, which inevitably results in them failing to yield any incoming pedestrians. 
When investigating a pedestrian accident case, it's important to have the proper resources to prove the negligence of the suspect successfully. All contributing factors (such as road conditions, signage visibility, and road lighting) must be examined thoroughly. Going through these procedures is vital as it can help the victim's family to receive the justice that they deserve. 
That is why when facing pedestrian cases like this, it's vital to have an experienced California wrongful death attorney to conduct a private investigation to help preserve the evidence immediately. 
California Truck Accident and Wrongful Death Attorney
While the investigation is on-going, the victim's family is entitled to pursue a wrongful death claim. Through the wrongful death claim, the family members can seek compensation for the damages (such as loss of companionship, pain, and suffering, and emotional distress) that the tragic incident has caused them. 
Losing a loved one due to an incident like this can induce extreme stress and sorrow to the victim's family. It might be overwhelming for them. But with the help of a California wrongful death attorney, they can rest assured knowing that their legal rights and best interests will be protected. 
If you have a nagging suspicion that someone is to blame for the death of your spouse or family member, contact Arash Law. We have the resources you need to pursue justice for wrongful death, as well as the experience to ensure that you get fair compensation. We're conveniently located throughout the state of California with offices in Los Angeles, Sacramento, San Francisco, Riverside, Orange County, San Diego, and are more than happy to visit you at your home or office.