The collision happened at Glen Park Station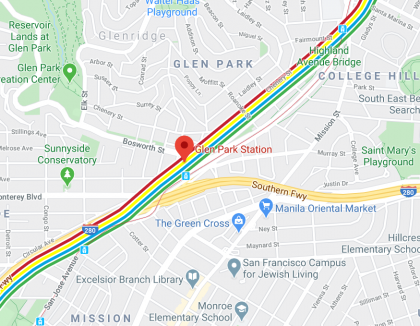 A pedestrian attained severe injuries after being trapped under a BART train last March 4 in San Francisco. According to the initial reports, the unidentified victim was hit by a BART train in Glen Park Station at around 12:18 p.m. 
The victim was immediately brought to a nearby hospital. The authorities are currently investigating the crash. 
Train vs. Pedestrian Crash Investigation
Annually, around 2,500 people are injured, and 600 people die due to train accidents. There are several factors for why train accidents occur, such as train personnel error, train track failure, a mechanical error or malfunction, a signalman error, and reckless actions. 
During the investigation, authorities will consider all these factors. But aside from having an official investigation conducted by the police, it's also vital to have a seasoned San Francisco personal injury attorney to conduct a private investigation for the victim. 
Train crashes are complex cases as multiple factors need to be considered when investigating a train crash case. With the help of a skilled San Francisco, personal injury attorney, the process can be made easier for the victim and the victim's family. Lawyers have the resources they need to properly investigate the case and prove the negligence of the guilty party. They can hire expert witnesses, locate witnesses to the crash, and review applicable insurance coverage while patiently guiding their client through the legal process. 
San Francisco Personal Injury Attorney
Attaining a severe injury after an accident can be overwhelming for the victim and has the potential to disrupt all aspects of life, such as family, work, finances, and overall quality of life. While the investigation is on-going, the victim of the crash is entitled to pursue a personal injury lawsuit with the help of their lawyer. 
Personal injury attorneys can offer major help for their clients during stressful cases like this. Victims may become vulnerable to manipulation by insurance companies, as they try to pressure the victims to settle for a quick payout even though the case is worth more. Personal injury attorneys can negotiate with insurance companies on behalf of their clients while actively fighting for their client's rights and ensuring that they are compensated fairly as well.