Victim struck by possible street racer on Freedom Boulevard.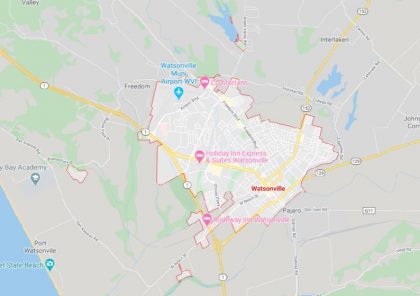 A 38-year-old man identified as Jason Silva sadly died after being struck by a car in Watsonville. According to the initial reports, the incident happened at around 9 p.m. when the victim was crossing Freedom Boulevard, between Lincoln and Marin streets. 
He was crossing outside a marked crosswalk. When all of a sudden, an Acura suddenly hit the victim. The Acura drove away from the scene and reportedly hit another vehicle while attempting to escape. The driver of the Acura was later identified as a 26-year-old man named Jesus Picos DeLeon. 
Unfortunately, the victim died on the scene. The police suspect that the driver was racing another car before the crash. He was later arrested on suspicion of felony hit-and-run. 
Fatal Pedestrian Accident Investigation
The authorities are currently investigating the case, witnesses of the incident are encouraged to call the Watsonville Police Department's number: 831-768-3315 to give additional information about the incident. 
There has been a huge increase in pedestrian fatalities over the years. According to the Governors Highway Safety Association, the number of pedestrian fatalities in the U.S. has spiked up to 27% from 2007 to 2016. On the other hand, other traffic deaths decreased by 14%. Pedestrian incidents now have a higher proportion in comparison with other traffic fatalities for the past 33 years. 
Whether pedestrians cross on a marked crosswalk or not, pedestrians possess a "right of way." It's always the driver's responsibility to yield any pedestrians in his way. 
When facing cases like this, it's vital to have a seasoned lawyer to conduct a private investigation immediately in order to preserve the evidence better. 
California Pedestrian Accident Attorney
While the investigation is on-going, the victim's family is entitled to seek a wrongful death claim, which enables them to demand compensation for the damages (such as loss of companionship, pain, and suffering, and emotional distress) that the incident has caused them. 
Having an attorney by their side can make the process more comfortable as they can serve as a helpful legal guide for the family while protecting their rights and ensuring that the suspect will be held accountable for his crimes.