One person was killed while three others were injured after a deadly car crash in Lincoln on early Saturday morning, July 31st.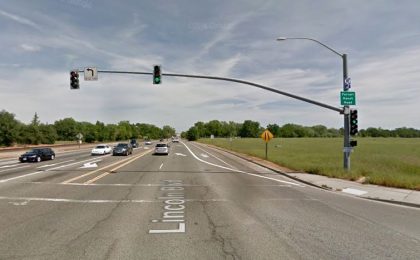 According to the initial reports from local authorities, the accident transpired at approximately 3:00 a.m. on the eastbound lanes of 60 freeway in Lincoln. A Nissan Armada was traveling at high speeds and rear-ended a disabled Honda in the HOV lane.
Due to the severity of the impact, one of the occupants in the Honda was pinned inside the wreckage. Unfortunately, the pinned person did not survive his injuries and was pronounced dead at the scene. The 21-year-old Honda driver and his passenger sustained moderate injuries from the accident. They were both taken to Pomona Valley Hospital Medical Center.
The Nissan Armada driver also sustained moderate injuries from the mishap and was taken to an area hospital for treatment. He was identified as 44-year-old Chrisitan L. The accident is under further investigation. The CHP's Baldwin Park area encourages anyone to give more information about the crash to call them at 626-338-1164.

Fatal Two-Vehicle Collision Statistics
Over the years, there has been an alarming increase in car accidents in the United States. According to the National Safety Council (NSC), an estimated 38,000 people were killed in motor vehicle accidents in the United States during 2019. Car accidents that result in death frequently occur on California's extensive and congested highways. Every year, a significant number of people are killed on California's roads due to high-speed driving and truck accidents.
According to the California Office of Traffic Safety (OTS), 3,563 people died in car accidents in the state of California alone in 2018. As a result, thousands of people are dealing with grief and sudden loss due to the deadly accidents that have occurred in California. These accidents happen when a rear driver crashes into the car in front of them. Typically, in rear-end accidents, the rear drier is at fault. Perhaps they were following too closely, speeding, or distracted. However, some circumstances would make the front driver liable.
Wrongful Death Attorney for Victims of Fatal Two-Vehicle Collisions in Placer County
The pain and trauma that a car accident causes its victims can be unbearably intense and debilitating. As a result of these accidents, the victim's family is left reeling with grief and sadness as they deal with the unexpected loss of a loved one.
If you or a loved one has been killed in a car accident, do not hesitate to seek legal assistance. Now is the time to seek the advice of an experienced attorney. A good attorney can be both a helpful legal guide and a passionate advocate for their client's rights in the legal system. They can assist you in the filing of a wrongful death claim if necessary.
It is important to understand who is legally responsible for causing an accident to file the proper insurance and legal claims. Protect your legal rights by consulting with an experienced rear-end accident lawyer as soon as possible. An attorney will advise you what to say and do to protect your right to compensation after an accident.
Our Arash Law attorneys have the resources to prove the liable party's negligence successfully. They can re-interview key witnesses, review relevant surveillance footage from the scene, and obtain the phone and texting records of the responsible party. To schedule your free no-obligation fatal car accident case review, call Arash Law at (888) 488-1391 or contact us online today.