One unidentified motorcyclist was killed after colliding with a big rig near Lincoln on Thursday morning, April 29.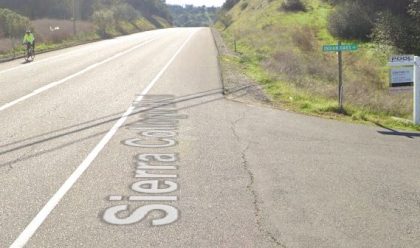 The accident occurred at around 10:00 a.m. in the area of Sierra College Boulevard and Indian Oaks Drive. A big rig was reportedly heading south on Sierra College Boulevard and slowed down in an attempt to make a left-hand turn towards Lower Ranch Road.
As the big rig was turning left, a motorcycle suddenly swerved into the opposing traffic lanes in an attempt to pass the big rig. Unfortunately, the motorcyclist was unable to avoid the big rig completely and crashed into the left rear side of the truck.
Due to the severity of the impact, the rider was ejected from his motorcycle and landed on the pavement. The motorcyclist was unfortunately pronounced dead at the scene.
It is unclear whether drugs or alcohol were a factor in the collision. The California Highway Patrol is currently investigating the case.

Fatal Big Rig Accident Statistics
Motorcycle riders are more vulnerable to the dangers on the road than passengers of private cars as seatbelts or airbags do not protect them. It's even deadlier when a big rig is involved. Big rig accidents are one of the deadliest types of traffic accidents. It's because of the significant size difference between big rigs and other vehicles on the road.
While the average car weighs in at about 4,000 pounds, a big rig can top out at 80,000 pounds. This immense size discrepancy can lead to serious, often deadly accidents. According to the U.S. Department of Transportation's Fatality Analysis Reporting System (FARS), big rig trucks have increased by 30 percent since 2009. There were 4,102 traffic fatalities involving a big rig in 2017 alone.
Subsequently, motorcycle cases in the U.S. have also significantly increased throughout the years. Some of the common causes of motorcycle accidents are distracted driving, speeding, drunk driving, reckless driving, bad weather, wrong-way driving, and failure to observe traffic laws.
Placer County Wrongful Death Attorney for Victims of Big Rig Crashes
It's difficult to overstate exactly how devastating such accidents can be. The negative consequences of semi-truck accidents usually include extreme physical, emotional, and financial damages.
Pursuing a wrongful death claim with the assistance of an experienced attorney can help you navigate through the financial losses caused by the accident. Through the wrongful death claim, the victim's family can seek compensation for the damages (such as loss of companionship and income, pain and suffering, and emotional distress) that the accident has caused them.
The aggressive accident lawyers at Arash Law have decades of experience handling these types of wrecks throughout California. We've helped thousands of people recover after accidents similar to yours. Our mission is to protect crash victims' rights and assist them in negotiations with large insurance companies that don't have their best interests at heart. You have nothing to lose in contacting us.
We offer free consultations with no obligation to retain our firm. We also work on a contingency fee basis, meaning you don't pay a dime unless we win you compensation. Get in touch online or call (888) 488-1391