An unidentified 78-year-old man was killed after getting hit by an alleged DUI driver in Auburn on Sunday evening, September 19.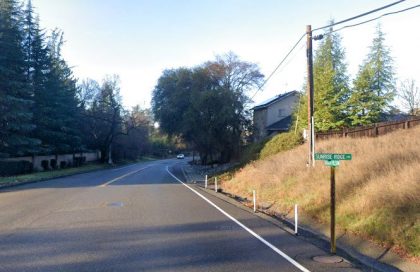 The fatal accident happened in the area of Auburn Folsom Road and Sunrise Ride Circle at around 6:39 p.m. The elderly pedestrian was reportedly struck by a passing vehicle. Emergency personnel later arrived at the scene and found him unconscious on the roadway.
Life-saving measures were performed on the older man, but unfortunately, he later succumbed to his injuries and was pronounced dead at the scene. The driver that struck the man remained at the scene and cooperated with authorities. The driver was identified as 25-year-old Mikayla G. from Granite Bay.
Authorities later determined that she was under the influence at the time of the accident. The driver was arrested for DUI and gross vehicular manslaughter while intoxicated and was booked into the Auburn Placer County Jail. Local authorities are further investigating the crash.

Fatal Pedestrian Accident Statistics
Pedestrian accidents are more likely to lead to death than other types of traffic accidents, as pedestrians are unprotected from the dangers on the road. Pedestrian fatalities in the United States have become an increasing concern in recent years. Pedestrian deaths grew 27% over 2007-2016, while other traffic-related deaths decreased by 14%.
Some common causes of pedestrian accidents include negligent driving, speed, and intoxicated driving. In this case, a drunk driver caused the pedestrian accident. According to the National Highway Traffic Safety Authority statistics, DUI accidents kill 30 people each day in the USA. DUI accidents in the US represent around 29 percent of all fatalities in motor vehicles. 61% of these DUI drivers have a percentage of Blood Alcohol Content of 0.08 and higher.
Wrongful Death Attorney for Victims of Fatal Pedestrian Accidents in Placer County
Losing a loved one due to a fatal DUI accident can be devastating and stressful for the victim's family. Trauma and sorrow can have a lasting effect on your life. Although they will not bring back their loved ones to life, compensation and justice from the accident can still be paid.
The victim's family is encouraged to take a misleading death charge with the help of their lawyer. It's vital that they immediately talk to an attorney as California only allows victims to file a claim within two years since the accident occurred. Through the wrongful death claim, the victim's family can seek financial compensation for the damage caused by the fatal accident, such as burial costs, the loss of income and complicity, pain, and suffering.
At Arash Law, our drunk driving accident lawyers in California are influential, aggressive advocates for the victims of DUI accidents. Drunk drivers must be held responsible for their egregious and dangerous conduct. Contact us via our Hotline (888) 488-1391 to consult one of our lawyers free of charge.