One person was killed while another was seriously hurt after a multi-vehicle traffic collision in Auburn on Friday, July 30.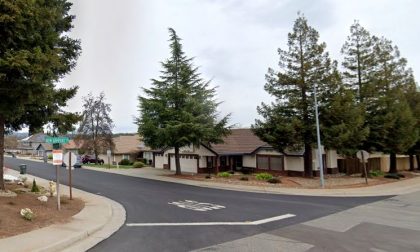 According to the initial reports from California Highway Patrol, the accident occurred on Bell Road, just east of New Airport Road in Auburn. Three vehicles were involved in the collision. A white Nissan Rogue sideswiped a tan station wagon before colliding head-on into a black Honda Civic.
The Honda Civic was fatally injured in the mishap. They were pronounced dead at the scene. Meanwhile, the Nissan driver sustained major injuries and was immediately taken to an area hospital for treatment. It's unclear whether the driver of the tan station wagon sustained any injuries.
Information about the accident is limited at the moment. The identities of the involved parties have not been disclosed. An investigation of the accident is currently underway.

Fatal Multi-Vehicle Collision Statistics
Every year millions of people are injured in automobile accidents on roads across the United States, while tens of thousands of drivers and passengers lose their lives each year due to crashes. According to the United States Department of Transportation's Fatality Analysis Reporting System (FARS), 33,654 fatal vehicle crashes in 2018 caused 36,560 deaths.
Multi-vehicle collisions are just one type of car accident. This type of accident usually occurs when three or more cars are involved in the accident. They commonly stem from a "chain-reaction" crash, wherein one vehicle will bump into another, causing it to crash into other cars on the roadway potentially.
In this case, a sideswipe collision triggered the crash. Sideswipe collisions occur when the side of one car collides with the side of another, usually while both vehicles are moving in the same direction. Drivers who fail to check their blind spots before changing lanes or drivers in parked cars that are moving into traffic commonly cause these accidents.
Wrongful Death Claim for Victims of Fatal Multi-Vehicle Collisions in Placer County
Accidents involving multiple vehicles are not common, but when they do occur, they can result in a significant number of personal injuries and property damage, which can be devastating. After a major accident, it is common for there to be bitter legal battles over who was exactly to blame for causing the accident. In the event of a dispute, your legal right to compensation for your injuries may be jeopardized.
It can be difficult to pursue a wrongful death claim, but it also provides some small sense of closure for grieving family members. It also keeps the roads of California safer for everyone who uses them. Following the death of a loved one in a car accident, our compassionate and experienced California fatal car accident attorneys at Arash Law are here to help you. Contact us today for help.
The law firm of Arash Law has recovered more than $500 million in compensation for clients just like you in the past. In the event of a fatal car accident, our firm's fatal car accident attorney can assist you with the legal issues. Call Arash Law at (888) 488-1391 or send us an email today to schedule your free, no-obligation fatal car accident case review.