A 55-year-old man identified as Stefano A. was killed after a fatal DUI motorcycle crash in Laguna Beach on Saturday night, August 7.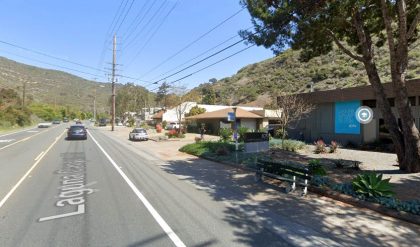 The deadly collision transpired at approximately 10:15 p.m. on the 2300 block of Laguna Canyon Road, near Laguna College of Art and Design. The 55-year-old man was riding his motorcycle outbound along with three other vehicles when the motorcyclist attempted to pass on the left side. Unfortunately, one of the vehicles made a sudden U-turn in front of the motorcyclist.
The motorcyclist and the vehicle then inevitably collided with each other. The driver that struck the motorcyclist was identified as 68-year-old Becky Merrifield E. The motorcyclist sustained fatal injuries in the accident. He was pronounced dead at the scene.
Authorities later determined that the other driver was under the influence at the time of the accident. She was arrested on DUI-related charges. The case is currently under further investigation by local authorities.

Fatal Motorcycle Accident Statistics
Driving while under the influence of drugs or alcohol is one of the most reckless and irresponsible things a driver can do. Unfortunately, despite the existing laws against intoxicated drivers, DUI crashes are still rampant across the country.
The National Highway Traffic Safety Administration (NHTSA) reports that more than 10,000 Americans are killed in DUI crashes every year. Tens of thousands more people suffer severe injuries.
Motorcycle riders are especially vulnerable to these drunk drivers. According to the National Highway Traffic Safety Administration (NHTSA), motorcyclists were more likely to die in traffic accidents than private vehicle passengers in 2018.
But there is a way to avoid sustaining fatal injuries in the event of a traffic accident. Motorcycle riders are encouraged to dress appropriately and wear a helmet every time they ride their motorcycle to prevent catastrophic injuries. Wearing helmets was estimated to be 37% effective in preventing motorcycle deaths.
Wrongful Death Attorney for Victims of Fatal Motorcycle Accidents in Orange County
Recovering from a major motorcycle crash may take some time. Some victims sustain serious injuries that can take weeks to even months of recovery. Unfortunately, not everyone survives a motorcycle accident. The victim's family may experience extreme stress and trauma as they are still going through the process of grief after suddenly losing a loved one from a fatal motorcycle accident.
Our attorneys from Arash Law can serve as a reliable legal guide for the victim's family during this difficult time. We have the resources and the experienced that can help you in winning your claim. Our mission is to protect crash victims' rights and assist them in negotiations with large insurance companies that don't have their best interests at heart. You have nothing to lose in contacting us.
We offer free consultations with no obligation to retain our firm. We also work on a contingency-fee-basis, meaning you don't pay a dime unless we win you compensation. Get in touch online or call (888) 488-1391