One person was killed while five others were injured after a major two-vehicle collision in Desert Hot Spring on early Sunday morning, July 4.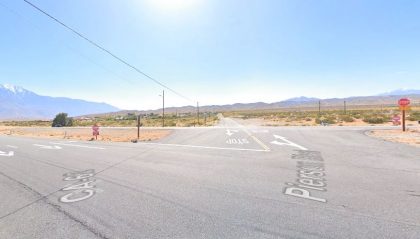 The deadly collision transpired at approximately 2:00 a.m. at the intersection of Highway 62 and Pierson Boulevard. Two unspecified vehicles collided at the intersection under unclear circumstances. How the accident occurred, and the reason it happened has not been established.
One person was killed in the mishap, while five others were hurt. Three of the five injured parties sustained major injuries. The identities of the involved parties have not been disclosed. Information about the accident is limited at the moment.
The case is currently under investigation. Local authorities will attempt to determine the factors that caused the collision to occur and the liability.

Fatal Two-Vehicle Crash Statistics
Over the years, the number of casualties associated with motor vehicles in the USA has greatly risen. It is reported that, in 2019, 38,000 people were killed in motor vehicle accidents by the National Safety Council (NSC).
Car accidents are traumatic and sometimes life-changing. Often drivers forget how dangerous they can become because of how universal cars can be for our lives and the serious and even deadly car crashes.
The California Office of Traffic Safety (OTS) reports that there were 3,563 car accident fatalities throughout the state in 2018 alone. Thousands of people must deal with grief and sudden loss in the wake of California's deadly accidents. Common reasons car accidents occur are distracted driving, drunk driving, defective vehicles, and tired drivers.
Riverside County Wrongful Death Attorney for Victims of Fatal Two-Vehicle Collisions
Losing a loved one from a fatal car accident can be quite devastating and stressful. However, the victim's family has the legal right to hold that driver accountable for their actions. A fatal car accident attorney can't turn back the clock to make things the way they were before the car accident. However, we can help you obtain compensation for the awful, unexpected losses the crash caused in your life.
A wrongful death car accident lawsuit can also help pay for the high medical expenses and other costs incurred due to the crash. It can also help provide financial support for those who have lost income because of an injury or an unforeseen death. Legal action might also help prevent a similar tragedy from happening to other families.
Our dedicated legal team from Arash Law has decades of experience fighting for the rights of accident victims just like you. We're available to help 24 hours a day and seven days a week, so please don't hesitate to call our office at (888) 488-1391 today to discuss your accident with a lawyer for hit and run cases.