One unidentified man was killed after a deadly pedestrian accident in Palm Springs on Wednesday morning, August 4.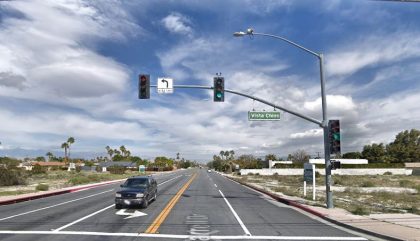 The fatal accident occurred on North Sunrise Way near East Vista Chino Drive in Palm Springs at around 5:30 a.m. The male pedestrian was reportedly struck by a passing vehicle in the Palm Springs area for unclear reasons. The circumstances leading up to the accident have not been established.
The man was walking in a marked crosswalk at the time of the accident. Emergency personnel later arrived at the scene and found the victim lying on the roadway. Unfortunately, the victim was unable to survive his injuries and was pronounced dead at the scene.
The driver that struck the victim remained at the scene and willingly cooperated with local authorities. The identities of the involved parties have not been disclosed. Local authorities are further investigating the accident.

Fatal Pedestrian Accident Statistics
Over the past 33 years, pedestrians make up a large percentage of traffic fatalities. But why? It is because pedestrians are more exposed to the dangers on the road than passengers of a private vehicle. According to statistics from the National Highway Traffic Safety Administration (NHTSA), the federal agency responsible for ensuring the safety of those on America's roadways, more than 5900 pedestrians were killed in 2016 across the entire United States.
According to the National Highway Traffic Safety Administration, California's rate of pedestrian fatalities is 25% higher than the national average. More than 14,000 pedestrians were injured, and 893 people were killed on California's roadways in just one year (2018 figures). Negligent driving, speeding, and failing to yield to pedestrians are the most common causes of pedestrian collisions. This type of situation necessitates the engagement of the services of an experienced attorney.
Riverside County Wrongful Death Attorney for Victims of Fatal Pedestrian Accidents
After a fatal pedestrian accident, the victim's family is often left confused on what steps they should take next. The majority of the time, insurance companies aren't working on their side. They may be easily manipulated into accepting a settlement that is a lot less than the actual worth of their claim. Hiring an experienced pedestrian attorney to handle your wrongful death claim is necessary to prevent this from happening.
Arash Law's experienced personal injury lawyers have extensive expertise and knowledge representing California pedestrians who have been injured or killed in pedestrian accident cases. A wrongful death claim can provide closure for your family and provide financial compensation for your losses. Arash Law deeply sympathizes with those who have lost family members or spouses as a result of negligence.
Have you lost a loved one in a fatal pedestrian accident? Please consult with one of our Arash Law attorneys today. They can help you navigate the legal system and give you sound advice on what to do next. Our attorneys will also perform an immediate investigation to gather evidence while it is still available.
We can also handle talks with the insurance company, calculate your damages, and use proven legal strategies during settlement negotiations and potential litigation. Contact our firm now at (888) 488-1391 for a FREE Consultation with a wrongful death attorney.