A 23-year-old man identified as Matthew K. was killed after getting struck by a train in Indio on Thursday morning, July 1st.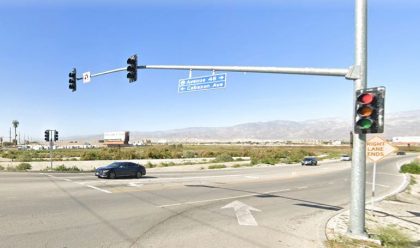 The deadly accident took place on the railroad tracks near the intersection of Avenue 48 and Dillon Road at approximately 6:35 a.m.
The 23-year-old man was attempting to cross the railroad tracks when he was struck by a passing train.
The man sustained fatal injuries from the accident and was pronounced dead at the scene.
Additional details about the accident are unavailable at the moment. The Union Pacific is currently investigating the case.

Fatal Train Accident Statistics
Public transport is a vital part of everyone's lives. It's a cheap way to get around the city without having to worry about parking and gas. Unfortunately, accidents involving public transport vehicles are on the rise. According to the U.S. Department of Transportation, there are about 5,800 train-car crashes each year in the United States, most of which occur at railroad crossings.
More than 7,200 pedestrian railway-related deaths have been reported in the U.S. since 1997. Making pedestrian railroad accidents one of the leading causes of death in U.S. railways. Several factors can cause pedestrian railroad accidents, such as negligence, outdated technology, unprotected rail access, visibility, and speedy train. During the investigation, the authorities will consider these factors.
Wrongful Death Attorney for Victims of Fatal Train Accidents in Riverside County
Trains must obey certain standards of care, whether they are publicly or privately owned. They are common carriers or vehicles that transport passengers for money. A variety of state and federal laws govern common carriers. These laws include standards for driver hiring and training, vehicle maintenance, and quality of service. Breaking any of these laws, leading to passenger or bystander injury, is negligence.
Victims of train accidents in California have the legal right to be compensated for all the losses they suffer. This includes medical bills, pain, and suffering, lost wages, decreases to future income potential, scarring or disfigurement, decreased enjoyment of life, and many other intangible losses.
Call Arash Law at (888) 488-1391 or contact us online to schedule a free case evaluation. Our skilled train accident lawyers in California have extensive experience in dealing with insurance companies. They know how to protect your claim from lowball tactics, and they understand the losses that victims suffer after a motorcycle accident. Let us protect your legal right to compensation so you can focus on recovering from your injuries.