One person was killed while another person was hurt after a head-on collision at Tyler Street on early Monday morning, July 12.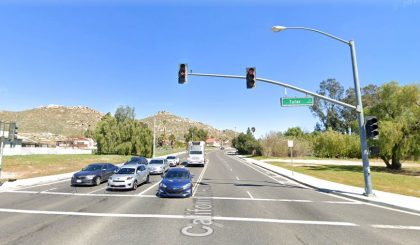 The accident occurred at approximately 1:13 a.m. at the intersection of Tyler Street and California Avenue. A 2004 Lexus was traveling on the northbound lanes of Tyler Street when, for unclear reasons, the driver lost control and veered towards the center divider.
The 2004 Lexus then collided head-on with a 2011 Nissan Sentra. Due to the severity of the impact, both vehicles sustained major damage and possibly had trapped the occupants inside. The driver of the Sentra was fatally injured in the mishap. He was pronounced dead at the scene.
The driver of the Lexus sustained major injuries in the accident. He was taken to an area hospital for treatment. The accident is currently under investigation. No arrests have been made at the moment as local authorities will attempt to determine the cause of the collision.

Fatal Head-On Collision Statistics
When a car accident occurs, the victims, their families, and the entire community are often devastated. According to the United States Department of Transportation's Fatality Analysis Reporting System (FARS), 33,654 fatal vehicle crashes in 2018 caused 36,560 deaths.
A head-on collision occurs when two vehicles collide directly with each other while traveling in opposite directions. The consequences of these accidents can be severe, even at low speeds, and can even result in death.
In a head-on collision, the collision force is increased by the speed and weight of both involved vehicles. There is a lot of energy generated by head-on collisions. In turn, this increased energy means that injuries are more likely to be fatal in this type of crash. Head-on collisions commonly occur in a traffic light, stop sign, or blind intersections and on freeways.
Riverside County Wrongful Death Attorney for Victims of Fatal Head-On Collisions
Head-on collisions can result in life-threatening injuries. As a result of this fact, it is unfortunate that not all victims will survive a head-on collision. Following a fatal head-on collision, surviving family members may be able to file a wrongful death lawsuit against the negligent driver.
Suddenly losing a loved one due to a fatal head-on collision can be overwhelming. While the official investigation is ongoing, the victim's family is entitled to pursue a wrongful death claim with their attorney's help.
Our attorneys from Arash Law can help you with your claim. We serve as a helpful legal guide for our clients as they recover from the accident. Call Arash Law today at (888) 488-1391 or contact us online to schedule your free no-obligation fatal car accident case review.