One unidentified person was killed after a fatal bicycle crash in Jurupa Valley on Sunday morning, August 15.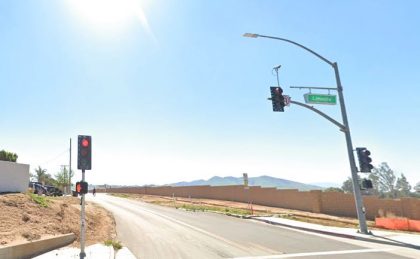 The accident transpired at around 10:20 a.m. on Limonite Avenue near Etiwanda Avenue in Jurupa Valley. A black Chevrolet Silverado and the bicyclist reportedly collided on the roadway under unclear circumstances.
One of them apparently made a sudden U-turn before the collision. The pickup truck driver remained at the scene and willingly cooperated with local authorities.
He was uninjured from the mishap.  Unfortunately, the bicycle rider was pronounced dead at the scene.  The identities of the involved parties have not been disclosed.
Local authorities are further investigating the cause of the collision. They will attempt to determine the liability as well.

Fatal Bicycle Accident Statistics
Bicycling is becoming more popular in the United States, whether for commuting, exercise, or simply for recreation. Bicycles on the road are considered vehicles by law, with the same rights and responsibilities as motorized vehicles. Bicycle accidents, on the other hand, are something that riders must deal with.
In 2015, there were 45,000 reported bicycle accidents in the United States, down from 50,000 the previous year. Despite a decrease in the number of bicycle accidents, the country's bicycle fatality rate has increased by 12%. According to National Center for Health Statistics mortality data, 712 bicyclists died in motor vehicle crashes in 2019, and 377 died in other incidents. California leads the nation in the number of bicycle fatalities per year.
According to the National Highway Traffic Safety Administration, approximately 455 cyclists in California died from 2016 to 2018. When riding a bicycle, you must always remember to wear your helmet. According to Reuters, wearing a helmet reduced the chance of traumatic brain injury by 52 percent and the risk of death by 44 percent.
Riverside County Wrongful Death Attorney for Victims of Fatal Bicycle Accidents
Although riding a bicycle has become a convenient alternative for traveling short distances, riding a bicycle on the road can also be deadly and dangerous. If you have lost a loved one in a fatal bicycle accident, you have the legal right to pursue a wrongful death claim. Filing for a wrongful death claim is necessary as the victim's family will receive compensation for the damages, such as medical expenses, lost earnings, emotional trauma, and pain and suffering that the tragic accident has caused them.
Arash Law's attorneys are available to help you with your situation. We understand the distress you are feeling as a result of your loved one's untimely death. We can file a claim on your behalf and communicate with the insurance companies, relieving you of the stress of the process. If you have been involved in a fatal bicycle accident in California, contact Arash Law to learn more about your legal rights and options. Call us at (888) 488-1391 or use our online form to get in touch.