Two people were killed after a deadly two-vehicle crash in Palm Desert on early Sunday morning, September 12.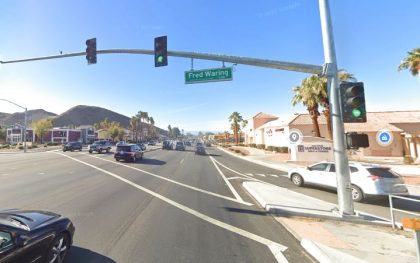 The deadly crash transpired at approximately 4:33 a.m. in the area of Highway 111 at Fred Waring Drive in Palm Desert.
Two vehicles collided in Palm Desert for unclear reasons. The circumstances leading up to the crash have not been established.
Two people were killed in the collision. They were identified as Oscar Juarez B., 17, Mecca, and Gilberto G., 52, of Indio. Both of them were pronounced dead at the scene.
Meanwhile, one person sustained major injuries in the mishap. They were immediately taken to an area hospital for treatment. The case is currently under further investigation.

Fatal Two-Vehicle Crash Statistics
The decrease in the number of deaths and the percentage of the US population that died was most prevalent in the past two decades, but this trend reversed in 2015 and continued in 2016. According to the NHTSA, there were 34,436 motor vehicle accidents in 2016, resulting in 37,461 deaths. That averages 102 deaths per day.
California has one of the largest and busiest highways in the country. It's inevitable for a car crash to occur somewhere in the state. Due to a combination of speeding and distracted driving, many Californians die each year on the roads. It was reported that California saw 3,563 automobile accident fatalities throughout the state in 2018. The aftermath of the California accidents is compounded by thousands of people being faced with grief and tragedy.
Riverside County Wrongful Death Attorney for Victims of Fatal Two-Vehicle Collisions
Car accidents happen for many reasons. Some of these accidents involve the irresponsible or negligent driving of another party. After a car accident, it's best to seek legal counsel from an experienced attorney. An attorney serves as your legal guide and an advocate to help you move forward after a fatal collision.
In California, it is estimated that hundreds of pedestrians are killed every year in accidents with automobiles. Even if you don't know why your loved one was in an accident, a fatal car accident lawyer can still guide you on what to do next.
Arash Law has the best traffic accident lawyers in California. As personal injury attorneys, we have accrued over $500 million in settlements for our clients. Our goal is to represent you in a way that allows you to devote your time to recovery. Reach out to us at (888) 488-1391 or through our website to schedule your complimentary consultation.