An unidentified bicyclist was killed after getting struck by a hit-and-run driver in Perris on Thursday night, January 14.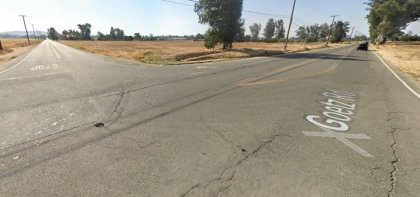 The accident occurred at approximately 8:30 p.m. in the area of Goetz and Mapes roads in Perris. The unidentified bicyclist was reportedly hit by a passing vehicle for unexplained reasons. The driver that struck the bicyclist did not stop to help and fled the scene.
Unfortunately, the bicyclist succumbed to his injuries and was pronounced dead at the scene. Local authorities immediately apprehended the hit-and-run driver. He was later identified as 28-year-old Nathan Craig R.
Rogers was charged with suspicion of felony fatal hit-and-run and misdemeanor vehicular manslaughter without gross negligence. He is currently booked into the Robert Presley Detention Center in Riverside with a bail of $75,000.
Fatal Hit-and-Run Bicycle Crash Statistics
Leaving the scene after an accident is a crime in itself. Unfortunately, around one in five pedestrian accidents are caused by hit-and-run drivers. Sixty percent of people killed in hit-and-run accidents are pedestrians.
Common reasons why hit-and-run drivers flee the scene are intoxication, driving without a license, and fear of getting arrested if they remain.
Riding a bicycle on the roadway can be quite dangerous and can sometimes lead to fatal accidents, especially in urban areas. According to the National Highway Traffic Safety Administration, approximately 840 cyclists were killed in motor-vehicle related accidents in 2016, accounting for 2 percent of traffic fatalities.
Common reasons why bicycle accidents occur are drivers failing to yield the right of way, running a stop sign or red light, or not paying attention enough on the road, and texting while driving. Drunk driving and careless driving can also lead to a fatal bicycle collision. Although motorists would often escape unharmed, bicyclists suffer the most from these types of accidents as they can sustain significant injuries or even potentially die.
Wrongful Death Attorney for Victims of Fatal Bicycle Accidents in Riverside County
It can be quite devastating to lose a loved one from a tragic accident suddenly. The victim's family may be left vulnerable and emotional after their loss, so hiring a capable Riverside County wrongful death attorney is essential.
Filing for a wrongful death claim is necessary as the victim's family will receive compensation for the damages, such as medical expenses, lost earnings, emotional trauma, and pain and suffering that the tragic accident has caused them.


[/desktoponly]
Don't delay; give our attorneys from Arash Law a call today! Our firm has decades' worth of experience and competent attorneys that will vigorously fight for your case and ensure that you will receive the justice and compensation you deserve. We have offices in Los Angeles, Sacramento, San Francisco, Riverside, Orange County, San Diego. You may give us a call at (888) 488-1391 for a FREE Consultation.