A 24-year-old man identified as Isaiah E. was killed after a deadly two-vehicle crash in Perris on Wednesday night, September 8th.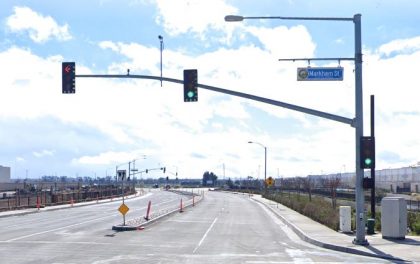 The accident transpired at approximately 9:59 p.m. in the area of Markham Street and Indian Avenue.
A 2000 black Honda Accord and a 2016 black Chrysler 300 collided on the roadway under unclear circumstances.
How the collision occurred, and the reason it happened has not been established. One person was killed in the mishap.
Information about the accident is limited at the moment. It's unclear whether drugs or alcohol played a role in the collision. Local authorities are further investigating the cause of the collision.

Fatal Car Accident Statistics
The number of people killed in U.S. car crashes has increased greatly over the years. According to the National Safety Council (NSC), 38,000 people were killed in automobile accidents in the United States in 2019. According to the California Office of Traffic Safety (OTS), there were 3,563 fatalities from automobile accidents in 2018 alone. California's deadly accidents leave thousands of people to contend with grief and sudden loss.
Crashes in cars can lead to major life changes and trauma. People often take for granted just how dangerous cars can be, especially when it comes to severe and even fatal crashes. Many reasons cause these car accidents; they mainly occur due to drunk drivers, distracted drivers, people who break the speed limit, and drivers who ignore road laws in general.
Riverside County Wrongful Death Attorney for Victims of Fatal Car Accidents
Car crashes can happen to anyone. Severe pain and trauma from losing a loved one in an accident can linger for years. A fatal car accident attorney can't turn back the clock to make things the way they were before the car accident. However, we can help you obtain compensation for the awful, unexpected losses the crash caused in your life.
A wrongful death lawsuit can help the victim's family pay for the high medical expenses and other expenses caused by the crash. Additionally, it helps those who have lost wages because of a death in the family. These legal proceedings might help to prevent other families from suffering a similar tragedy as well.
Our auto accident attorneys from Arash Law are committed to securing compensation for our clients. We understand the pain and sorrow that you are going through. Our attorneys have decades of experience in handling wrongful death claims. To schedule your consultation, call (888) 488-1391 or contact us online.