One person was killed, while another was severely injured after a suspected DUI head-on collision in Hemet on Saturday afternoon, February 27.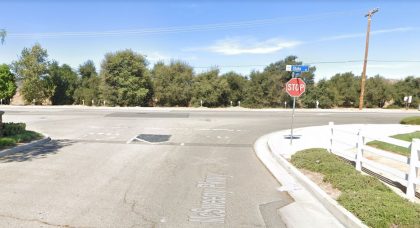 According to the local authorities' initial reports, the accident took place on State Street near the South Village Loop at around 3:20 p.m.
A northbound Ford Mustang veered into the southbound lanes and later collided head-on with an oncoming Ford F-150.
The Mustang driver was later identified as 58-year-old Reef Crimson. He sustained fatal wounds from the accident and was pronounced dead at the scene.
The Ford F-150 driver suffered from serious injuries and was rushed to an area hospital. He is expected to recover.
Authorities later determined that Crimson may have been driving while under the influence at the time of the accident. Local authorities are further investigating the case. Witnesses are encouraged to call HPD traffic investigators at 951-765-2400.

Fatal DUI Head-On Collision Statistics
Everyone deserves safe roads. Intoxicated drivers put innocent people — and themselves — at severe and unacceptable risk. While California and the United States as a whole have made some remarkable progress on curbing drinking and driving, there is still a very long way to go.
Unfortunately, despite implementing laws against DUI drivers, DUI accidents in the U.S. are still rising. According to the National Highway Traffic Safety Administration (NHTSA), approximately 30 people in the U.S. die every day due to drunk driving accidents. Drunk driving accounts for about 29 percent of all motor vehicle accident fatalities in the U.S.
In a head-on collision, the collision force is increased by both involved vehicles' speed and weight. There is a lot of energy generated by head-on collisions. In turn, this increased energy means that injuries are more likely to be fatal in this type of crash. The injuries that can be survived can be severe, so victims of a head-on collision are also more likely to have permanent brain damage, amputations, or disabilities.
Personal Injury Attorney for Victims of Fatal DUI Head-On Collisions in Riverside County
Recovering from injuries after a DUI accident may take some time. It can also be stressful and overwhelming for the victims to deal with their claims alone.
If the driver's negligence caused the accident that left you with injuries, you might be able to file a personal injury lawsuit to recover compensation. Some of the most common challenges facing victims after an accident like this are missed time at work, long recovery periods, and costly medical bills.
DUI accident victims are entitled to compensation for their economic losses and their non-economic suffering. Yet, recovering a fair settlement can be deeply challenging. Big insurance carriers defend most DUI accident claims. California drunk driving attorneys from Arash Law will ensure that all possible sources for compensation are identified. Indeed, drunk drivers should be held responsible for their reckless and dangerous conduct.
Call (888) 488-1391 or contact us online to schedule your free consultation. Don't delay – the sooner you have an experienced car accident attorney fighting on your side, the better protected your legal rights will be.