A 49-year-old man identified as Francisco D. was killed after a suspected DUI crash in Lake Elsinore on Friday night, January 8.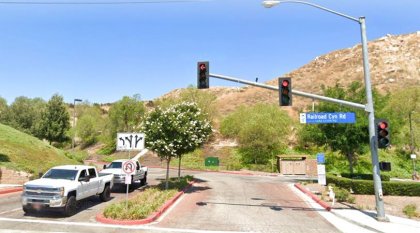 The accident occurred at approximately 11:10 p.m. on Interstate 15 near the Railroad Canyon/Diamond Road exit in Lake Elsinore. Deluna was driving his 2020 Nissan Versa southbound on I-15. As he was slowing down due to a traffic break, he was suddenly rear-ended by a 2015 GMC Sierra pick-up truck.
Due to the severity of the impact, Deluna's Nissan slammed into the center divider. The pick-up truck driver immediately fled the scene and crossed into the right shoulder. CHP officers were later able to catch the driver near Railroad Canyon Road. The hit-and-run driver was later identified as 55-year-old Nick Clinton. Unfortunately, Deluna sustained fatal injuries from the accident. He was later pronounced dead at the scene.
Police later determined that Clinton was driving while under the influence at the time of the accident. He was arrested on suspicion of DUI and hit-and-run.
Hit-and-Run DUI Crash Investigation is Underway
The California Highway Patrol is currently investigating the case. The pick-up truck driver will be held liable for the accident after being proven to be driving under the influence.
Leaving the scene after an accident is already a crime in itself. Sadly, hit-and-run accidents in the U.S. are not uncommon. Approximately 11 percent of all crashes in the U.S. involve a hit-and-run driver. There are several reasons why hit-and-run drivers flee the scene. They might be intoxicated or impaired by drugs, face legal difficulties, be uninsured, or be illegal aliens.
Driving while being intoxicated by drugs or alcohol is one of the most irresponsible and reckless things a driver can do. According to the National Highway Traffic Safety Administration (NHTSA), approximately 30 people in the U.S. die every day due to drunk driving accidents. Drunk driving accounts for about 29 percent of all motor vehicle accident fatalities in the U.S. Around sixty-one percent of these drivers have a Blood Alcohol Content of .08 percent or higher.
Wrongful Death Attorney for Victims of Hit-and-Run Accidents in Riverside County
Suddenly losing a loved one due to a fatal DUI accident can be quite devastating for the victim's family. The victim's family is encouraged to pursue a wrongful death claim while waiting for the official investigation results. Through the wrongful death claim, the victim's family can seek financial compensation for the damages such as funeral costs, loss of income and companionship, pain and suffering, and emotional trauma that the fatal accident has caused them.
Attorneys can serve as a compassionate, helpful legal guide during this difficult time for the grieving family. They will vigorously fight for their client's rights and best interests while ensuring that the liable party will be held accountable for their negligence. Attorneys can also negotiate with insurance companies on behalf of their clients to ensure they are compensated fairly.

Are you facing a case similar to this? Our attorneys at Arash Law are here to help you. Our firm has decades' worth of experience and million-dollar cases settled. We are equipped to assist our clients in their cases and ensure that they will receive the compensation they rightfully deserve. Don't delay; give our firm a ring today at (888) 488-1391 for a FREE Consultation with one of our attorneys. You may also visit our offices in Los Angeles, Sacramento, San Francisco, Riverside, Orange County, and San Diego for any inquiries and concerns.