Three people were hurt after a multi-vehicle traffic collision in Perris on Monday morning, March 29.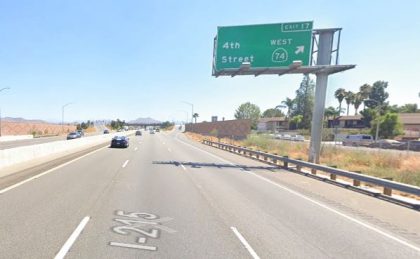 The accident took place on northbound Interstate 215 near the Highway 74 Interchange at around 10:00 a.m.
At least five vehicles were involved in the collision for undetermined reasons. The circumstances leading up to the collision have not been established.
One person suffered from moderate injuries, while two others sustained minor injuries. Additional details about the collision are unavailable at the moment.
Local authorities are further investigating the case. They will attempt to determine the factors and the liability in the accident.

Multi-Vehicle Collision Statistics
Getting around downtown involves hundreds of pedestrians and bicyclists. Drivers must pay strict attention at all times. A car crash can occur in the blink of an eye.
Driving anywhere in California is risky. The majority of collisions, however, are preventable. 94% of all accidents are attributable to human error.
According to the United States Department of Transportation's Fatality Analysis Reporting System (FARS), there were 33,654 fatal vehicle crashes in 2018, which caused 36,560 deaths. Multi-vehicle collisions are just one type of car accident. It usually involves three or more vehicles.
A "chain-reaction commonly causes this type of accident," wherein one car will bump into another, which will cause the other vehicle to crash into another one potentially. These accidents commonly occur due to reckless drivers, speeding, drunk drivers, and distracted drivers.
Personal Injury Attorney for Victims of Multi-Vehicle Collisions in Riverside County
Injuries sustained from a multi-vehicle collision can often lead to temporary or permanent disability. It can be quite stressful to handle a personal injury claim alone, which is why seeking the assistance of an experienced attorney is highly encouraged.
The liable party will be required by law to provide financial compensation for the victim's medical expenses, lost earnings, emotional trauma, and pain and suffering through the personal injury claim. Attorneys can serve as a helpful legal guide for the victims during this difficult time. Victims can focus on their recovery while their attorneys process all the paperwork and negotiate with insurance companies on their behalf.
Our attorneys from Arash Law are always ready to help you. Whether you were injured from an accident or lost a loved one, our lawyers can serve as a compassionate, helpful legal guide during this difficult time. We're conveniently located throughout California, with offices in Los Angeles, Sacramento, San Francisco, Riverside, Orange County, and San Diego, and are happy to visit you at your home or office. Call (888) 488-1391 for a FREE Consultation with one of our lawyers.