A multi-vehicle traffic collision on 91 Freeway killed at least one person on Wednesday morning, April 21.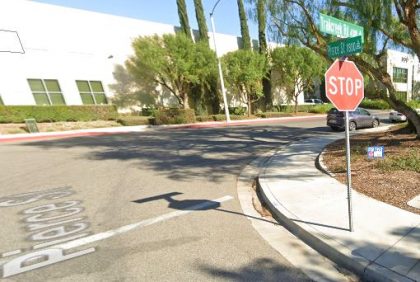 The fatal collision transpired at approximately 5:00 a.m. on Riverside (91) Freeway at Pierce Street.
An unknown number of vehicles, including a motorcycle, collided on the westbound lanes of 91 Freeway for unclear reasons.
The rider was ejected from his motorcycle after the collision. Emergency personnel found her lying on the roadway. She was later pronounced dead at the scene.
Additional details about the accident are unavailable at the moment.
The collision is currently under investigation. Authorities will attempt to determine the cause and the liability in the accident.

Fatal Multi-Vehicle Collision Statistics
Motor vehicle accidents are one of the leading factors in unintentional injury deaths in California. According to the National Highway Traffic Safety Administration, there were 3,304 fatal car accidents in California in 2017. In 2018, 48 over 100,000 people die from their injuries on average in California.
Multi-vehicle collisions are just one type of car accident. This type of accident usually occurs when three or more cars are involved in the accident. They commonly stem from a "chain-reaction" crash, wherein one vehicle will bump into another, causing it to crash into other cars on the roadway potentially.
These types of crashes are commonly caused by drunk driving, speeding, and distracted driving. When a car accident occurs, the victims, their families, and the entire community are often devastated. Thousands of people must deal with grief and sudden loss in the wake of California's deadly accidents.
Wrongful Death Attorneyney for Fatal Multi-Vehicle Collisions in Riverside County
No matter the cause of your loved one's deadly wreck, a fatal car accident lawyer can offer you invaluable direction about what to do next.
It's an arduous task to handle a wrongful death claim for a fatal car accident on your own, especially if you don't have the advantage of having a professional legal background. It would be best if you had a fatal car accident lawyer working for you and your family.
One step that many families find helpful after losing a loved one in a car accident is meeting with a compassionate fatal car accident attorney.
Our team of compassionate and experienced California fatal car accident lawyers is available to help you after a loved one's death in a car accident. Arash Law has recovered more than $500 million for previous clients just like you. We serve victims and their families in San Francisco, Riverside, San Jose, San Diego, Sacramento, Sherman Oaks, and many other areas in California. We also offer legal services in many different languages.
Call Arash Law today at (888) 488-1391 or contact us online to schedule your free no-obligation fatal car accident case review.