One person was died, while two others were hurt after a multi-vehicle traffic collision in Mead Valley on Friday afternoon, January 22.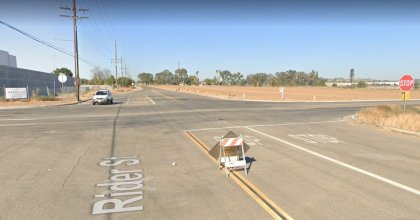 The fatal accident took place at around 3:00 p.m. at the intersection of Harvill Avenue and Rider Street, south of Riverside.
Three vehicles collided on the roadway for unclear reasons. The circumstances leading up to the collision have not been established.
A dark-colored sedan, a Riverside County Transportation Department pickup, and a red civilian pickup were involved in the accident.
One person was killed while two other people were transported to an area hospital in unknown condition.
Information about the accident is limited at the moment. Local authorities are currently attempting to determine the factors of the accident through the official investigation.

Multi-Vehicle Car Accident Statistics
Every year millions of people are injured in automobile accidents on roads across the United States.
Multi-vehicle collisions usually involve three or more vehicles. A "chain-reaction commonly causes this type of accident," wherein one car will bump into another, which will cause the other vehicle to potentially crash into another one.
Tens of thousands of drivers and passengers lose their lives each year due to crashes. According to the United States Department of Transportation's Fatality Analysis Reporting System (FARS), there were 33,654 fatal vehicle crashes in 2018, which caused 36,560 deaths.
Car accidents are sometimes life-altering and traumatic. Because of how universal cars are to our lives, drivers often forget just how dangerous they can become and that severe and even deadly car crashes can occur. Car accidents happen because some drivers sometimes drive recklessly, speed, get behind the wheel under the influence of alcohol or drugs, or drive distracted.
Wrongful Death Attorney for Victims of Fatal Multi-Vehicle Collisions in Riverside County
It can be quite overwhelming and stressful to deal with a loved one's sudden death due to a fatal car accident. The victim's family may be left vulnerable to manipulation as they are overwhelmed with grief and sadness from the accident.
Seeking the help of an experienced wrongful death attorney is highly advisable. If you recently lost a loved one in a motor vehicle accident, you are familiar with this. You might wonder how you will ever be able to live your everyday life again. It will take time, and there are no quick fixes, but you can learn to cope and rebuild your life. One step that many families find helpful after losing a loved one in a car accident is meeting with a compassionate fatal car accident attorney.
Our team of compassionate and experienced California fatal car accident lawyers is available to help you after a loved one's death in a car accident. Arash Law has recovered more than $200 million for previous clients just like you. We serve victims and their families in San Francisco, Riverside, San Jose, San Diego, Sacramento, Sherman Oaks, and many other areas in California. We also offer legal services in many different languages. Call Arash Law today at (888) 488-1391 or contact us online to schedule your free no-obligation fatal car accident case review.