A 22-year-old man identified as Lawrence Weston was killed in a fatal motorcycle accident in Jurupa Valley on Thursday afternoon, September 3.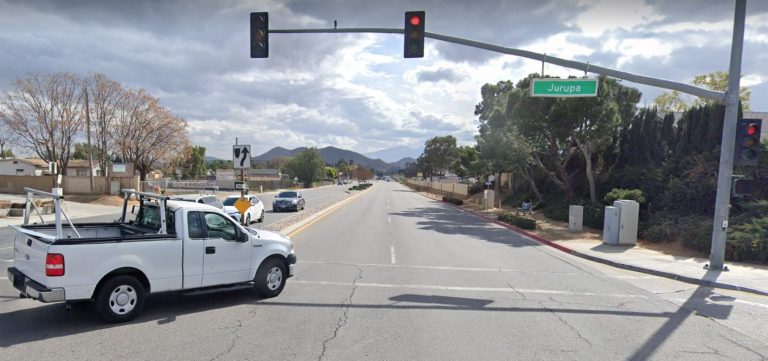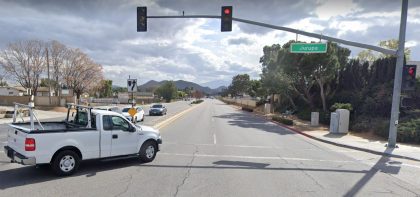 The deadly collision took place at the intersection of Etiwanda Avenue and Jurupa road at approximately 1:10 p.m. The victim was riding his motorcycle on the roadway when he suddenly collided with a mid-size sport utility vehicle at the intersection.
How the collision occurred, and the reason why it happened is currently unknown. The victim was found lying on the roadway. He sustained significant injuries. Paramedics attempted to perform CPR on him, but the victim later succumbed to his injuries. He was pronounced dead at the scene.
The driver of the SUV remained at the scene and was treated for their minor injuries. It is unclear whether drugs or alcohol played a role in the collision.
Fatal Motorcycle Accident Investigation is Underway
Local authorities are currently investigating the case. Witnesses that can provide information about the collision are encouraged to contact Deputy Ditfurth at the Jurupa Valley Station, 951-955-2600. Motorcycle riders are more vulnerable to the dangers on the road in comparison to passengers of private cars. According to the U.S. National Highway Traffic Safety Administration (NHTSA) statistics, motorcycle riders have 16 times the risk of injury and 35 times the risk of a fatal crash in comparison to car passengers.
Although a variety of laws protects motorcycle riders, motorcycle accidents are still an inevitable occurrence. Some of the common causes of motorcycle accidents are distracted driving, speeding, drunk driving, reckless driving, bad weather, wrong-way driving, and failure to follow traffic laws. To avoid sustaining significant injuries and death, motorcycle riders are encouraged to wear a helmet and dress appropriately every time they ride their motorcycle. Wearing helmets were estimated to be 37% effective in preventing motorcycle deaths.
When facing cases like this, it's essential to have an experienced Riverside County wrongful death attorney specializing in fatal motorcycle accidents to conduct an independent investigation. Attorneys can utilize their resources to help prove the negligence of the liable party. They can hire expert witnesses, conduct background checks on the involved drivers, and review applicable insurance coverage for their clients.
Riverside County Wrongful Death Attorney for Victims of Fatal Motorcycle Accidents
Fatal motorcycle accidents can be quite challenging to deal with. The family that the victim left behind may be vulnerable to manipulation by the other party and insurance companies. Pending the official investigation results, the victim's family is encouraged to pursue a wrongful death claim with their attorney's help.
The liable party will be required by law to compensate for the medical expenses, lost earnings, and future loss of profits or medical care. The responsible driver will be held accountable for the non-economic damages, such as emotional trauma, pain, and suffering. Attorneys can serve as a helpful legal guide for the family during this difficult time. They will vigorously fight for their client's rights and best interests while ensuring that the liable party will be held accountable for their crime.
If you believe you have grounds to file a claim, retain a local car accident attorney in California near you who can help you navigate car accident laws. Arash Law has decades of experience throughout California and has secured million-dollar settlements and verdicts for our clients. Our car accident team can investigate your crash, identify the potential defendant(s), and file your claim with the civil court system as quickly as possible. Don't delay – you're just a phone call away from learning your legal options. Call (888) 488-1391 or get in touch online to schedule a free case evaluation.