Three children were injured and lost their mother after a deadly head-on collision in Moreno Valley on Tuesday morning, January 19.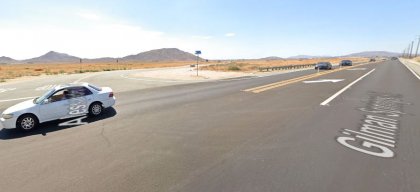 The accident took place on Gilman Springs Road, east of Alessandro Boulevard, at approximately 7:00 a.m.
A sedan reportedly crossed over the double yellow lines and clipped a box truck before crashing head-on into another vehicle occupied by three children.
Emergency personnel later arrived at the scene to extricate one woman who was trapped in the wreckage. The woman was rushed to an area hospital in critical condition. Unfortunately, she was later pronounced dead.
Her three children sustained minor injuries from the accident. They were strapped with seatbelts in their car seats when emergency personnel found them. The driver of the sedan was seriously injured from the accident. He is currently undergoing surgery.
Local authorities are currently investigating the case. They will attempt to determine the cause and the liability in the accident.
Fatal Car Accident Statistics
Approximately six million car accidents occur annually in the U.S., with around 37,000 motor accident-related deaths each year. California is a hotbed for car accidents as the population keeps growing every year, so does the number of motorists on the roadway.
Car accidents are also one of the leading factors of injury deaths in California. According to the National Highway Traffic Safety Administration (NHTSA), over 3,304 recorded fatal car accidents in California in 2017.
Attention to the road, competence behind the wheel, and proper vehicle maintenance can reduce the odds of getting into a collision. Negligence, recklessness, and breaking the law are at the heart of most "accidents." At Arash Law, we've represented clients in dozens of car crash cases.
No matter what the circumstances of your car crash, you have options in front of you. Talking to an attorney before speaking to an insurance claims adjuster can give you all the information and confidence you need during this difficult time.
Riverside County Wrongful Death Attorney for Victims of Fatal Car Accidents
The sudden loss of a loved one due to a fatal car accident may leave the victim's family in a state of shock.
Speaking with an attorney is often the first step in getting your medical bills paid. Your accident may have left you with high hospital costs, ambulance fees, surgeries, medical equipment, disability, rehabilitation, or live-in care. As the bills stack up, you might wonder when you'll receive payment for your damages. An experienced California accident attorney can help move your case along with insurance companies or the judicial system, resulting in quicker compensation for your bills.

Our highly-capable attorneys from Arash Law can help you win your claim. Our firm has decades of experience throughout California and has secured million-dollar settlements and verdicts for our clients. For inquiries and concerns, you may visit our offices in Los Angeles, Sacramento, San Francisco, Riverside, Orange County, and San Diego for concerns and queries. You may also call us at (888) 488-1391 for a FREE Consultation.