A 45-year-old man identified as Aaron R. was killed after a deadly motorcycle crash in Lakeview on Saturday morning, April 3.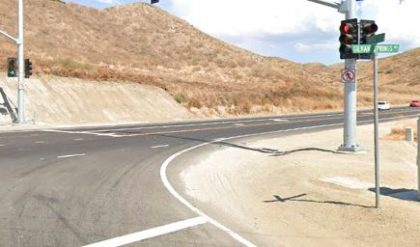 The accident transpired at around 8:06 a.m. at Gilman Springs Road and Bridge Street in the unincorporated community of Lakeview. A van and a motorcycle reportedly collided at the intersection for unclear reasons.
The motorcycle rider sustained life-threatening injuries as a result of the accident. Rhoades was, unfortunately, later pronounced dead at the scene.
Information about the accident is limited at the moment. The identities of the other involved parties have not been disclosed.
Local authorities are currently investigating the case, and they will attempt to determine the factors and the liability in the accident.

Fatal Motorcycle Accident Statistics
Motorcycle accidents can often lead to catastrophic and even devastating results. Many injuries can result from a motorcycle crash, from road rash and traumatic tattooing to head and brain injuries. Motorcycle accidents also have serious effects on the involved party's mental health, often resulting in emotional scarring.
According to the National Highway Traffic Safety Administration (NHTSA), in 2018, approximately 4,985 people were killed due to motorcycle accidents. This means that motorcyclists were 27 times more likely to die in a crash compared to passengers of private vehicles.
Although a variety of laws protects motorcycle riders, motorcycle accidents are still an inevitable occurrence. Some of the common causes of motorcycle accidents are distracted driving, speeding, drunk driving, reckless driving, bad weather, wrong-way driving, and failure to observe traffic laws.
Riverside County Wrongful Death Attorney for Victims of Fatal Motorcycle Accidents
It can be quite challenging to return to a healthy lifestyle after sustaining severe injuries due to a motorcycle accident. It can be overwhelming and stressful to deal with, affecting all aspects of life, such as family, work, and finances.
After a motorcycle accident, you likely have a lot of pressing questions. You might have serious injuries that require immediate medical attention. You may wake up in the hospital days after the crash, dazed and confused. No matter your circumstances, know that you can speak to an attorney regarding your injuries and property damage right away.
Motorcycle accidents can be overwhelming to victims. They may have debilitating injuries that prevent them from returning to work. They may face a lifetime of chronic pain or disability from a traumatic brain or spinal cord injury.
They may have lost a loved one in the collision. The most important thing to remember is that you aren't alone during this tough time. The California motorcycle accident lawyers at Arash Law are ready and waiting to assist you.
We offer free consultations with no obligation to retain our firm. We also work on a contingency-fee-basis, meaning you don't pay a dime unless we win you compensation. Get in touch online or call (888) 488-1391