One unidentified person was injured after a two-vehicle traffic collision in Corona on Sunday afternoon, February 14.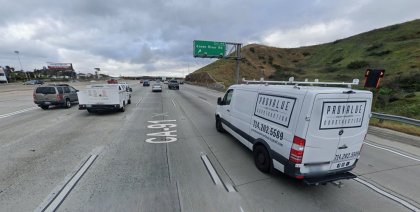 The accident took place on the eastbound side of 91 Freeway near Green River Road at approximately 2:35 p.m. Two unspecified vehicles collided on the Freeway.
One of the cars reportedly crossed into the toll lanes and hit another vehicle. One of the vehicles involved slammed into the center divider after the collision.
One person sustained serious injuries as a result of the collision. They were taken to an area hospital for treatment. It was unclear whether drugs or alcohol were a factor in the collision. No arrests have been made at the moment.
Information about the collision is limited at the moment. Local authorities are currently investigating the case.

Car Accident Statistics
California car accidents happen more than they should. The Traffic Safety Facts released by the National Highway Traffic Safety Administration (NHTSA) revealed that there were an estimated 6.3 million police-reported crashes last year.
These accidents caused the injuries of 2.44 million individuals on roads all across America. Many occurred because of the carelessness and negligence of other drivers. Here are multiple concerning statistics about motor vehicle accidents nationwide:
These accidents are caused by various reasons, such as distracted driving, drunk driving, and driver over-fatigue.
Facing cases like this alone can be quite challenging. With the help of an experienced Riverside County personal injury attorney, the victims won't need to deal with the stressful paperwork that comes with filing a claim.
Riverside County Personal Injury Claim for Victims of Two-Vehicle Collisions
Your personal injury claim starts by opening a claim with the other driver's insurance company. If you choose to do this before hiring an attorney, be careful: the insurance company will likely ask you to make a recorded statement about how the accident occurred. This can be used against you later.
While it's technically possible to represent yourself in a car accident case, it is not the wisest course of action. Self-representation can put you at risk of making mistakes and missing your opportunity to recover for your damages. Negotiating with insurance claims adjusters is difficult, and the stakes can be high.
If you have an attorney, all communication must go through his or her office. This protects you from hurting your claim. You might also need to open a claim with your own insurance company.
Our California auto accident lawyers have decades of experience, and they know how to stop insurance company tactics that reduce compensation to injury victims. Call (888) 488-1391 or contact us online to schedule your free consultation.