An unidentified motorist was hospitalized after a hit-and-run accident in San Jacinto on Monday morning, December 21.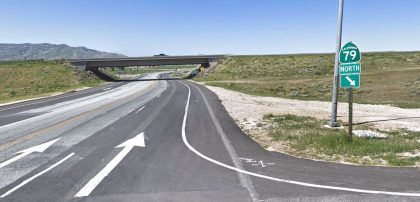 According to the California Highway Patrol's initial reports, the accident occurred at around 9:00 a.m. on State Route 79 near Gilman Springs Road.
A Toyota Camry tailgated the victim's vehicle before ramming it. The Toyota driver then drove away and left the scene. The unidentified motorist was hurt due to the crash and was rushed to an area hospital for treatment.
Additional information about the accident is unavailable at the moment. Witnesses that can give more details about the accident are urged to contact the CHP at 951-769-2000.
Hit-and-Run Accident Investigation is Underway
Local authorities are currently investigating the accident. They will attempt to determine the factors that may have affected the accident while actively pursuing the hit-and-run driver.
Fleeing the scene after an accident is a crime in itself. Sadly, 11 percent of all crashes involve a hit-and-run driver. There are several reasons why hit-and-run drivers flee the scene. They might be intoxicated or impaired by drugs, face legal difficulties, be uninsured, or be illegal aliens.
When facing cases like this, it's essential to have an experienced Riverside County personal injury attorney specializing in hit-and-run accidents to conduct an independent investigation. During the investigation, attorneys need to consider and thoroughly examine all the possible contributing factors of a hit-and-run accident, such as road conditions, signage visibility, and road lighting.
Riverside County Personal Injury Attorney for Victims of Hit-and-Run Accidents
It can be quite challenging to deal with injuries caused by hit-and-run accidents as it can disrupt all aspects of life, such as family, work, and finances.
Pending the official investigation results, the victims are entitled to pursue a personal injury claim with their attorney's assistance. The victims can demand financial compensation for their medical expenses, lost earnings, emotional trauma, and pain and suffering through the personal injury claim.

If you are suffering from injuries due to a traffic accident, we at Arash Law can assist you in your pursuit of justice. We have decades of experience fighting alongside our client as well as million-dollar settlements and verdicts as proof of our competency. Our offices are conveniently located throughout California. You may pay us a visit to any of our offices in Los Angeles, Sacramento, San Francisco, Riverside, Orange County, and San Diego for inquiries and concerns. You may also give us a ring at 888) 488-1391 for a FREE Consultation with one of our attorneys.