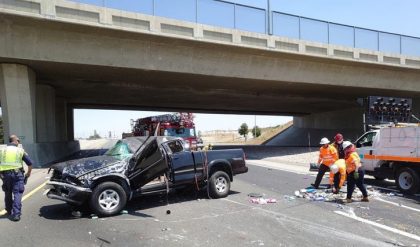 An unidentified woman was injured after a rollover crash in Murrieta on Tuesday morning, August 4.
According to the initial reports from the California Highway Patrol, the accident occurred at around 11:53 a.m. A pickup truck reportedly flipped over on Interstate 215 Freeway near the Clinton Keith Road and landed on the freeway's northbound side.
The reason why the truck rolled over is currently unclear. It is also unclear whether another vehicle was involved in the accident. One woman was pulled out from the truck and was immediately transported to an area hospital via ambulance.
Roll-Over Crash Investigation is Underway
Local authorities are currently investigating the cause of the crash.
Rollover accidents have a higher fatality rate in comparison with other kinds of crashes. Although only 2.1% of the nearly 9.1 million passenger cars in 2010 were involved in rollover accidents, rollover accidents account for almost 35% of all deaths from passenger vehicle crashes.
When facing truck rollover accident cases like this, it's vital to have an experienced Riverside County personal injury attorney conduct an independent probe. Attorneys have the resources to hire expert witnesses, conduct driver background checks, and review applicable insurance coverage for their client. All possible contributing factors, such as road conditions, signage visibility, and road lighting, must be considered and thoroughly examined during the independent investigation.
Riverside County Personal Injury Attorney for Victims of Roll-Over Crashes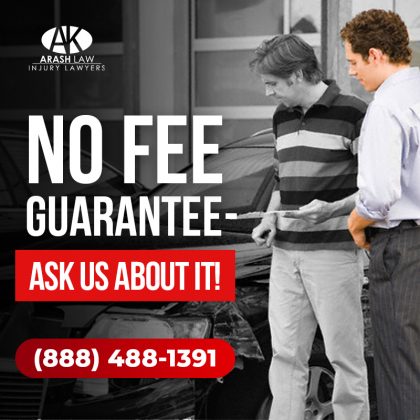 Dealing with injuries caused by rollover accidents can pose quite a challenge to the victim's daily life as it can disrupt all aspects of their life (such as family, work, and finances.)
The victims are encouraged to pursue a personal injury claim while waiting for the official investigation results. The victim can seek compensation for the damages (such as loss of income, pain, and suffering, and emotional trauma) that the accident has caused them through the personal injury claim.
Attorneys can serve as a helpful and compassionate legal guide for the victims during this difficult time. They will vigorously fight for their client's rights and best interests while ensuring that the liable party will be held accountable for their negligence.
If you have a nagging suspicion that someone is to blame for your spouse or family member's death or injury, contact Arash Law. We have the resources you need to pursue justice for wrongful death and the experience to ensure fair compensation. We're conveniently located throughout California, with offices in Los Angeles, Sacramento, San Francisco, Riverside, Orange County, and San Diego, and are happy to visit you. Call (888) 488-1391 for a FREE Consultation with a personal injury attorney in California.