A 26-year-old man identified as Shane J. was killed after a fatal motorcycle collision in Thermal on Sunday night, January 24.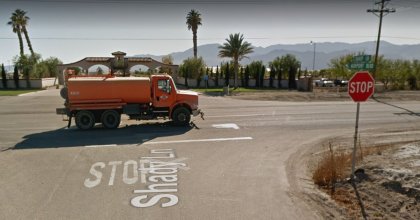 The deadly accident took place in the 85-500 block of Airport Boulevard in Thermal at approximately 6:00 p.m. James was riding his dirt bike on Airport Boulevard when, for unexplained reasons, he suddenly collided with a forklift.
James sustained fatal injuries from the collision. He was, unfortunately, pronounced dead at the scene. The forklift operator did not sustain any injuries from the crash.
Local authorities are currently investigating the case. They will attempt to determine the circumstances leading up to the accident and the liability.
Fatal Motorcycle Accident Statistics
Motorcycle accidents often result in severe injury and sometimes even death. They are more vulnerable to the dangers on the road compared to occupants of private vehicles. According to the U.S. National Highway Traffic Safety Administration (NHTSA) statistics, motorcycle riders have 16 times the risk of injury and 35 times the risk of a fatal crash compared to car passengers.
Road rash and traumatic tattooing to head and brain injuries are just some of the injuries motorcycle riders may sustain from a motorcycle accident. To avoid fatal injuries, motorcycle riders are advised to wear helmets every time they ride their motorcycles. Wearing helmets were estimated to be 37% effective in preventing motorcycle deaths. In 2017, approximately 16,505 motorcycle-related accidents occurred, which resulted in 15,527 injuries and 541 deaths.
Riverside County Wrongful Death Attorney for Victims of Fatal Motorcycle Accidents
The victim's family may still be in a state of shock and grief after their loved one's sudden death. Dealing with a fatal motorcycle case can be quite challenging, especially when the victim's family is overwhelmed with stress and grief. Although they won't bring their loved ones back anymore, the victim's family can still seek justice for them. While waiting for the official investigation results, the victim's family is encouraged to pursue a wrongful death claim with their attorney's help.
Through the wrongful death claim, the liable party will be held accountable to compensate for the funeral expenses, lost earnings, and future loss of profits or medical care. The responsible driver will be held accountable for the non-economic damages, such as emotional trauma, pain, and suffering.

If your loved one recently passed away in a motorcycle accident, first, we offer our sincere condolences. Members of our legal team know firsthand what it's like to lose family members, spouses, and children. We understand how devastating a life cut short can be and want to extend our legal experience to aid you and your family during this difficult time. We want to help you file a wrongful death claim. Give our hotline a ring at (888) 488-1391 for a FREE Consultation with a wrongful death attorney.