A 27-year-old man identified as Michael G. was killed after a deadly traffic crash involving a big rig on 215 Freeway on early Thursday morning, April 1st.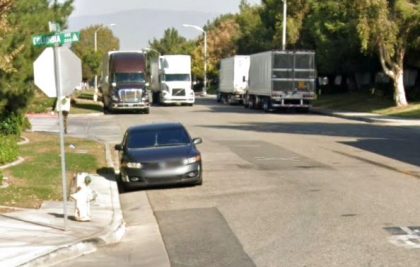 The fatal accident took place in the southbound lanes of I-215 near Columbia Avenue at around 1:00 a.m.
The 27-year-old man was driving a Honda Civic in the slow lane when, for unexplained reasons, he rear-ended a big rig.
It was unclear whether the big rig was stopped on the freeway at the time of the accident.
The Honda driver was seriously injured. He was taken to Riverside Community Hospital, where he later succumbed to his injuries and was pronounced dead. The driver of the big rig was unhurt from the accident.
Additional information about the crash is unavailable at the moment. Local authorities are currently attempting to determine the reason why the accident occurred and the liability in the crash.

Fatal Big Rig Accident Statistics
'Big-rig' is the term used for the tractor-trailers and semis with which we share the road. These names are used interchangeably for huge cargo-carrying trucks.
While the average car weighs in at about 4,000 pounds, a big rig can top out at 80,000 pounds. This immense size discrepancy can lead to serious, often deadly accidents. A fully loaded big rig needs as much as 20 to 40 percent more stopping distance.
According to the U.S. Department of Transportation's Fatality Analysis Reporting System (FARS), big rig trucks have increased by 30 percent since 2009. There were 4,102 traffic fatalities involving a big rig in 2017 alone. Common reasons why big rig accidents occur are loss of control of the truck, a tire blowout, a disabling or non-disabling vehicle failure, excessive speed, lane drifting, improper truck maneuvering, and driver fatigue.
Riverside County Wrongful Death Attorney for Victims of Fatal Big Rig Accidents
If you or someone you care about has been injured or killed in a semi-truck accident, you have endured one of the most terrifying, dangerous, and violent kinds of accidents that occur on our beautiful California roadways. It's difficult to overstate exactly how devastating such accidents can be. The negative consequences of semi-truck accidents usually include extreme physical, emotional, and financial damages.
Pursuing a wrongful death claim with the assistance of an experienced attorney can help you navigate through the financial losses caused by the accident. Through the wrongful death claim, the victim's family can seek compensation for the damages (such as loss of companionship and income, pain and suffering, and emotional distress) that the accident has caused them.
A wrongful death attorney can serve as a helpful legal guide for the grieving family during this difficult time while ensuring that the guilty party will be held accountable for their alleged crime. Our attorneys from Arash Law are here to help you 24 hours a day and seven days a week – whenever you need us – to find semi-truck accident lawyers near me. Call (888) 488-1391 today.