A 26-year-old man identified as Nieto C. was killed after getting involved in a multi-vehicle traffic collision in Meadowbrook on Tuesday evening, April 27.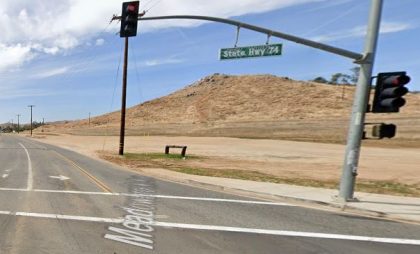 The deadly collision took place on Highway 74 near Ethanac Road in Meadowbrook at approximately 4:00 p.m.
Cruz was reportedly driving his 2017 Honda Civic eastbound when for unclear reasons. He collided with a 2018 Mercedes-Benz Metris van and a Toyota Camry.
The circumstances leading up to the collision have not been established. The Honda Civic driver was pronounced dead at the scene.
The Mercedes driver was uninjured, but the Toyota driver sustained major injuries from the collision and was taken to Riverside University Medical Center in Moreno Valley for treatment.
The California Highway Patrol is investigating to determine the cause and the liability in the accident.

Multi-Vehicle Collision Statistics
According to the National Safety Council (NSC), approximately 38,000 people were killed due to motor vehicle accidents in the U.S. in 2019 alone.
Car accidents are sometimes life-altering and traumatic. Because of how universal cars are to our lives, drivers often forget just how dangerous they can become and that severe and even deadly car crashes can occur.
Multi-vehicle collisions are just one type of car accident. This type of accident usually occurs when three or more cars are involved in the accident. They commonly stem from a "chain-reaction" crash, wherein one vehicle will bump into another, causing it to crash into other cars on the roadway potentially.
When a car accident occurs, the victims, their families, and the entire community are often devastated. Thousands of people must deal with grief and sudden loss in the wake of California's deadly accidents.
Riverside County Wrongful Death Attorney for Victims of Fatal Multi-Vehicle Collisions
If you recently lost a loved one in a motor vehicle accident, you might wonder how you will ever be able to live your everyday life again. It will take time, and there are no quick fixes, but you can learn to cope and rebuild your life.
While waiting for the official investigation result, the victim's family is entitled to pursue a wrongful death claim with their wrongful death attorney's help. Through the wrongful death claim, the victim's family can seek compensation for the damages (such as loss of companionship and income, pain and suffering, and emotional distress) that the tragic accident has caused them.
Our attorneys from Arash Law can serve as a helpful legal guide during these difficult times for the grieving family. They will vigorously fight for their client's rights while ensuring that the negligent driver will be held accountable for their suspected crime.
A fatal car accident attorney from our office can handle the legal issues for you. Call Arash Law today at (888) 488-1391 or contact us online to schedule your free no-obligation fatal car accident case review.