A 25-year-old man identified as Phat T. was killed after a deadly two-vehicle collision in Corona on early Sunday morning, June 20.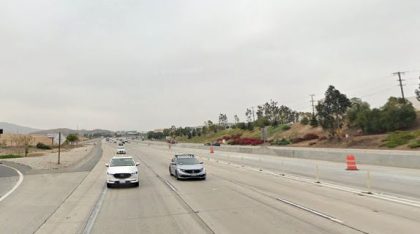 According to the initial reports from local authorities, the accident happened at around 4:45 a.m. on a freeway in Corona.
A truck and a car collided on the freeway under unclear circumstances.
One of the involved parties was rushed to the Orange County Global Medical Center in serious condition.
Unfortunately, he later succumbed to his injuries and was pronounced dead.
The California Highway Patrol is currently investigating the accident.

Fatal Two-Vehicle Collision Statistics
Car accidents often cause serious injuries and can sometimes result in tragic deaths. Unfortunately, traffic accidents are no an uncommon occurrence in the U.S. Every sixty seconds, a car crash occurs somewhere in the country. The number of victims of motor vehicle-related accidents in the U.S. has increased immensely throughout the years. The National Safety Council (NSC) reports that an estimated 38,000 people were killed in U.S. motor vehicle accidents in 2019.
The California Office of Traffic Safety (OTS) reports that there were 3,563 car accident fatalities throughout the state in 2018 alone. Thousands of people must deal with grief and sudden loss in the wake of California's deadly accidents. A variety of reasons causes these car accidents; they mainly occur due to drunk drivers, distracted drivers, people who break the speed limit, and drivers who ignore road laws in general.
Riverside County Wrongful Death Attorney for Victims of Fatal Car Accidents
The victim's family must immediately pursue a wrongful death claim. A wrongful death car accident lawsuit can also help pay for the high medical expenses and other costs incurred due to the crash. It can also help provide financial support for those who have lost income because of an injury or an unforeseen death.
If you lost a loved one or sustained a severe injury in a car crash because of another driver's carelessness and negligence, you have a legal right to hold that driver accountable for their actions. A fatal car accident attorney can't turn back the clock to make things the way they were before the car accident. However, we can help you obtain compensation for the awful, unexpected losses the crash caused in your life. Our team of compassionate and experienced California fatal car accident lawyers is available to help you after a loved one's death in a car accident.
The sudden unexpected death of a loved one can be quite confusing, among other things. You shouldn't have to be confused or overwhelmed with wrongful death laws during this emotionally difficult time. A fatal car accident attorney from our office can handle the legal issues for you. Call Arash Law today at (888) 488-1391 or contact us online to schedule your free no-obligation fatal car accident case review.