One unidentified person was seriously injured after a pedestrian accident in La Quinta on Friday morning, June 11th.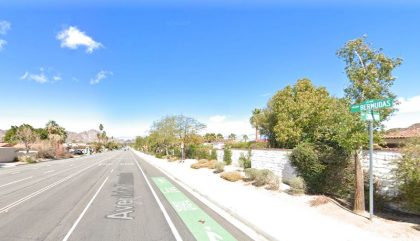 The accident happened at approximately 7:30 a.m. in the area of Avenida Bermudas and Avenue 52 in La Quinta.
The victim was struck by an unspecified vehicle under unclear circumstances. How the collision occurred, and the reason why it happened have not been established.
The driver that struck the pedestrian remained at the scene and willingly cooperated with authorities. The pedestrian was seriously injured and was immediately taken to an area hospital to receive treatment.
The identities of the involved parties have not been disclosed. Local authorities are further investigating the accident.

Pedestrian Accident Statistics
Pedestrian accidents often lead to severe injury and even death. This is because pedestrians do not have protection against fatal accidents, unlike passengers of private vehicles and motorcycle riders. According to statistics from the National Highway Traffic Safety Administration (NHTSA), more than 5900 pedestrians were killed in 2016 across the entire United States.
California is a dangerous place for pedestrians. California is one of the leading states in pedestrian deaths, with its fatality rate 25% higher than the national average. In 2018 alone, 893 pedestrians were killed, and more than 14,000 people were injured due to pedestrian accidents in California.
Personal Injury Attorney for Victims of Pedestrian Accidents in Riverside County
Being injured in a pedestrian accident can be quite overwhelming and stressful. It might take some time to recover from the injuries, making the victim unable to return to work for a while. But, you can receive compensation for the lost income and medical bills that piled up due to the accident. The victims will be entitled to seek financial compensation for the medical expenses, lost earnings, emotional trauma, and pain and suffering that the accident has caused them through the personal injury claim.
The experienced personal injury attorneys at Arash Law are different from personal injury attorneys at other firms in the careful attention we give to each case and the meticulous preparation to build every client's best case. We have helped our injured clients recover more than $500 million. Our law firm's experienced personal injury attorneys are available at any time — day or night 365 days per year — to answer your questions and provide you with expert legal guidance. Call (888) 488-1391 today to arrange a free consultation, or use our contact form to reach us online.